Clovis Rodeo Sponsorship Opportunities
Be a partner with the non-profit Clovis Rodeo as we start our second century of tradition with our loyal fans and the entire region. To learn more about the Clovis Rodeo and how you can become a sponsor of one of the most popular events in our region please contact the sponsorship committee: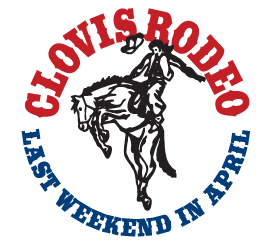 Vince Genco – 559-269-1112
Bill Hedrick – 559-291-7711
The all-volunteer, not-for-profit Clovis Rodeo Association (CRA) has 700 members. The annual rodeo has an economic impact  for our region in excess of $15 million. Approximately $350,000 in proceeds from the Clovis Rodeo and related events coordinated by CRA members benefit local charities annually, including 4-H, FFA, Clovis Schools, California High School Rodeo Foundation, Make-A-Wish Foundation, Valley Children's Healthcare, Break the Barriers, Boy Scouts of America, Clovis Community Hospital and the Central California Blood Center. It is the efforts of the Clovis Rodeo members and their many generous partners that make the annual support of these community organizations possible.
Clovis Rodeo "Partner" Opportunities
Click HERE to download the latest Sponsorship Menu!
Coming Soon!
Take a look at the new additions for Clovis Rodeo 2021!  We will be adding more VIP Suites and a Patio that connects the two VIP pavilions.  For more information please contact anyone on the sponsorship committee.