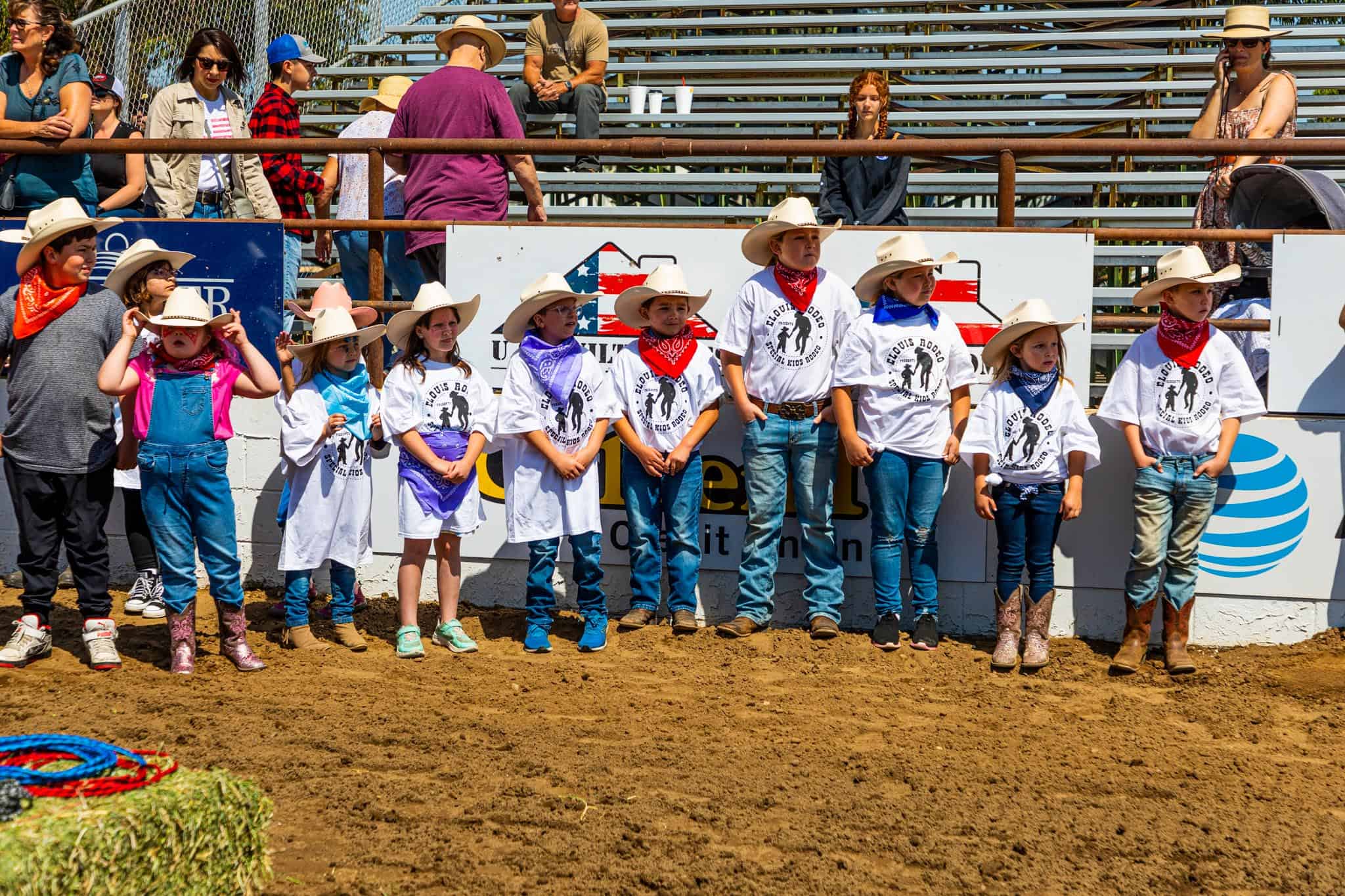 The Special Kids Rodeo will be held on Sunday, April 30, at aproximately 11am prior to the final performance of the Clovis Rodeo. With the help of Steve and Deby Hergenrader, the founders of THE SHOW Break the Barriers of Fresno, special needs children are able to participate in this event. Each child is outfitted with a shirt, bandanna, lasso, and cowboy hat. They are paired with a cowboy or cowgirl who will explain each adapted rodeo event and help them compete.
The Special Kids Rodeo is announced by Clovis Rodeo's official announcer Wayne Brooks. Each contestant receives a complimentary admission ticket for themselves and a family member to the final show of the Clovis Rodeo.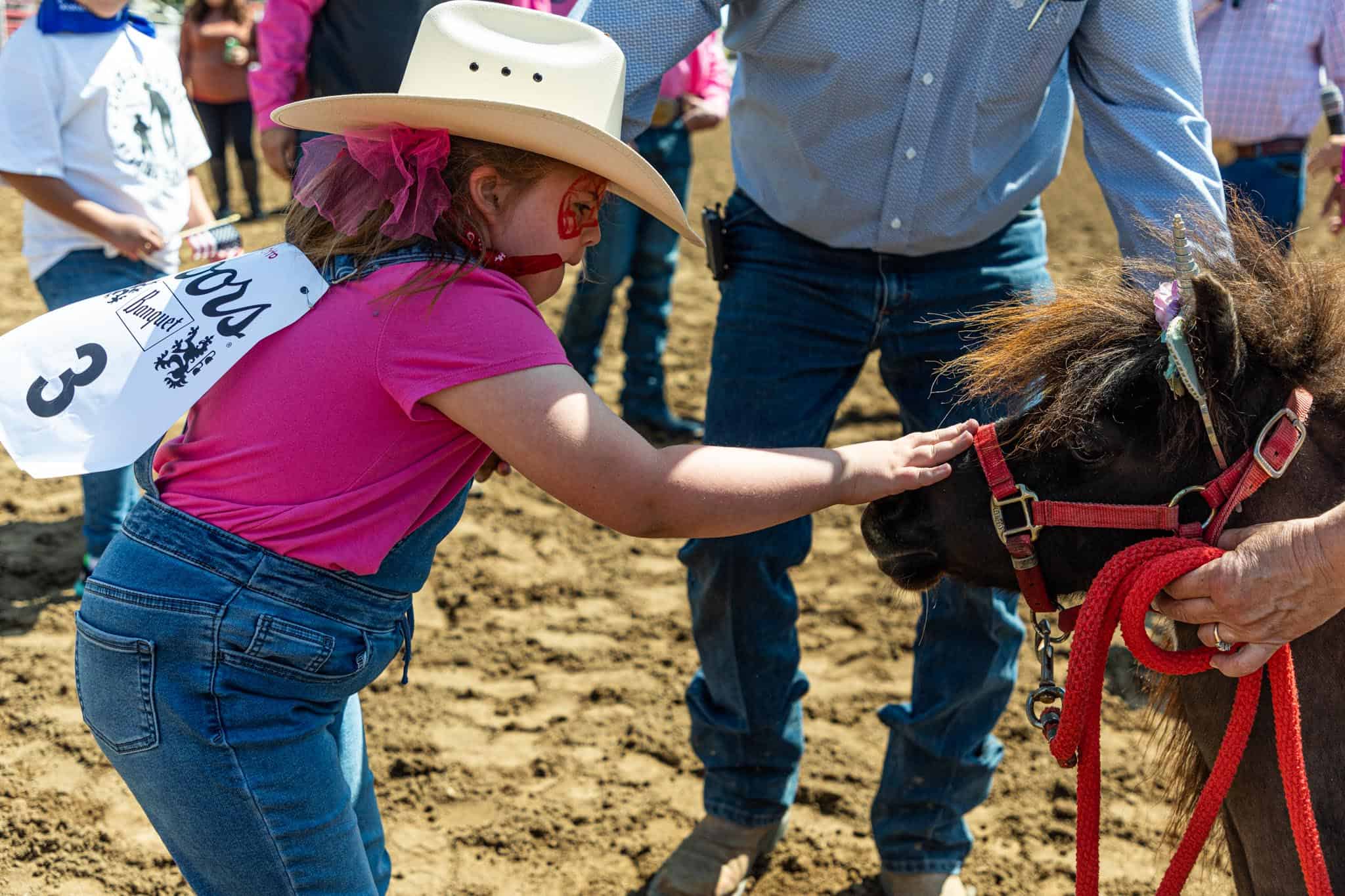 Special Kids' Rodeo Events Include
Bronc Riding – Each child is "set down" on a specially designed, hand-rocked bareback horse for an official eight-second ride.
Bull Riding – A specially designed, hand­rocked bull is rigged with a bull rope and bells. The child is "set down" in authentic rodeo fashion: cowboys gently rock the bull for an official eight­-second ride, after which a whistle is blown.
Flag Race – Two specially-selected horses are fully-tacked in western equipment. Approximately 75 feet from the starting line, two barrels are set 50 feet apart, each with a can on top, holding flags. At the starting line, the child is mounted on a horse. Side walkers hold the child, who is led around one barrel, where he/ she gets a flag out of the can, and then returned to the starting line.
Steer Roping – Five "dummy" steers are positioned in the arena. Using special kids' lariat ropes, cowboys teach the children how to rope steers.
Come on out to the Clovis Rodeo on Sunday, April 30th around 11am to cheer on our most special of kids!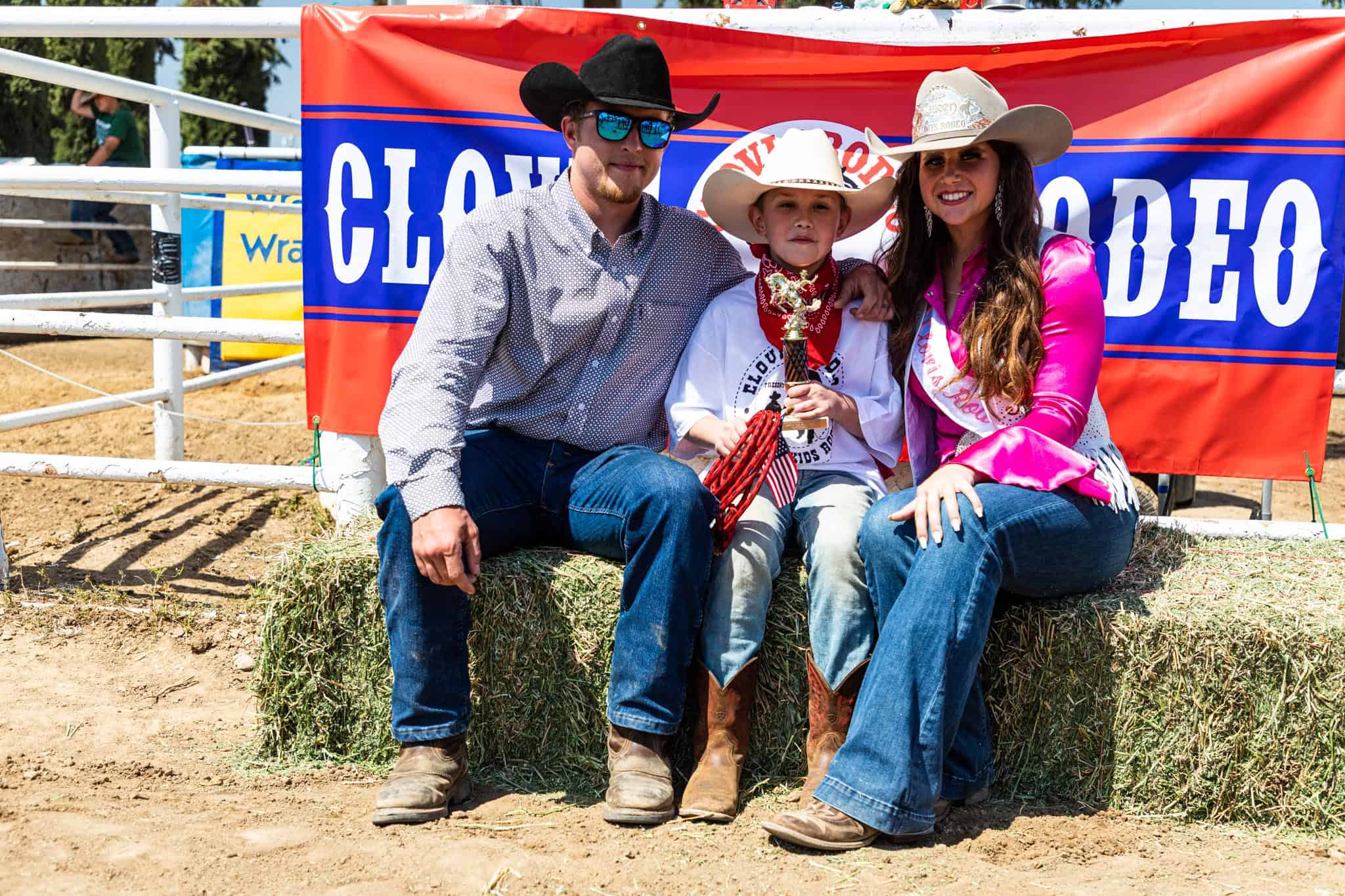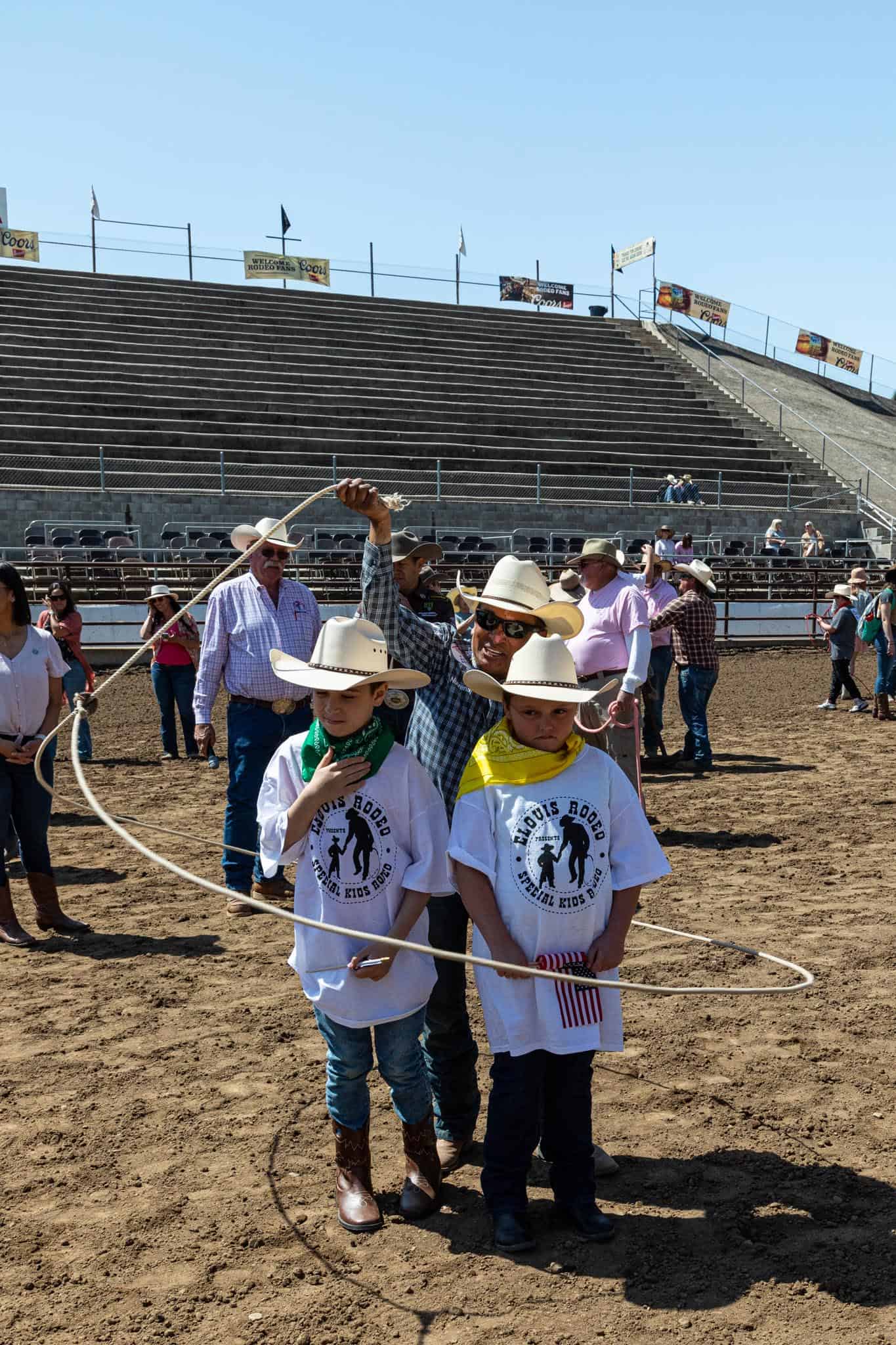 Thank You to Our Special Kids Rodeo Sponsors
Special thanks to long-time sponsor Sassano's Mens Wear of Clovis for donating hats and bandannas for some very special kids!