Cowboys and cowgirls from throughout the Central Valley compete in this day long event for more than $16,000 in prizes including custom made saddles and silver bits. Traditionally held at the beginning of April, the best riders and their horses must ride, rope, brand, rein and perform cow work exercises against each other. They are competing in the kind of ranching activities they must do every day on their working cattle ranch operations. Each team consists of four (4) riders who must use their same horse for the entire event.
The winning four-person teams went home with coveted hand-made saddles embossed with "Clovis Ranch Rodeo" handsomely tooled along the fender. The saddles are often put back to use as each team member continues the ranching legacy that plays a critical role in our western heritage.
A sanctioned Western States Ranch Rodeo Association (WSRRA) event, the Clovis Ranch Rodeo is considered one of the top ranch rodeos held in California. WSRRA gives the teams the opportunity to compete at a higher level of ranch-hand rodeo events.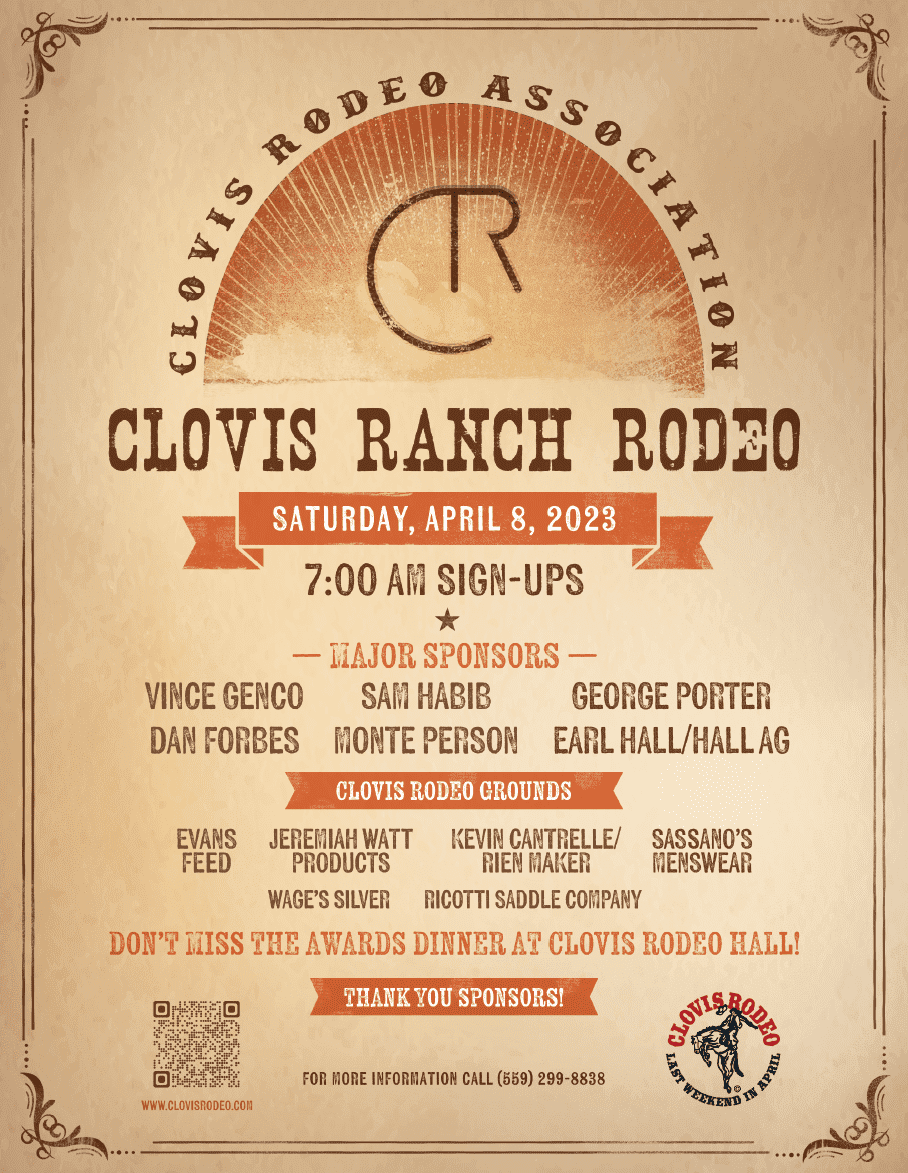 2023 Winning All Around Teams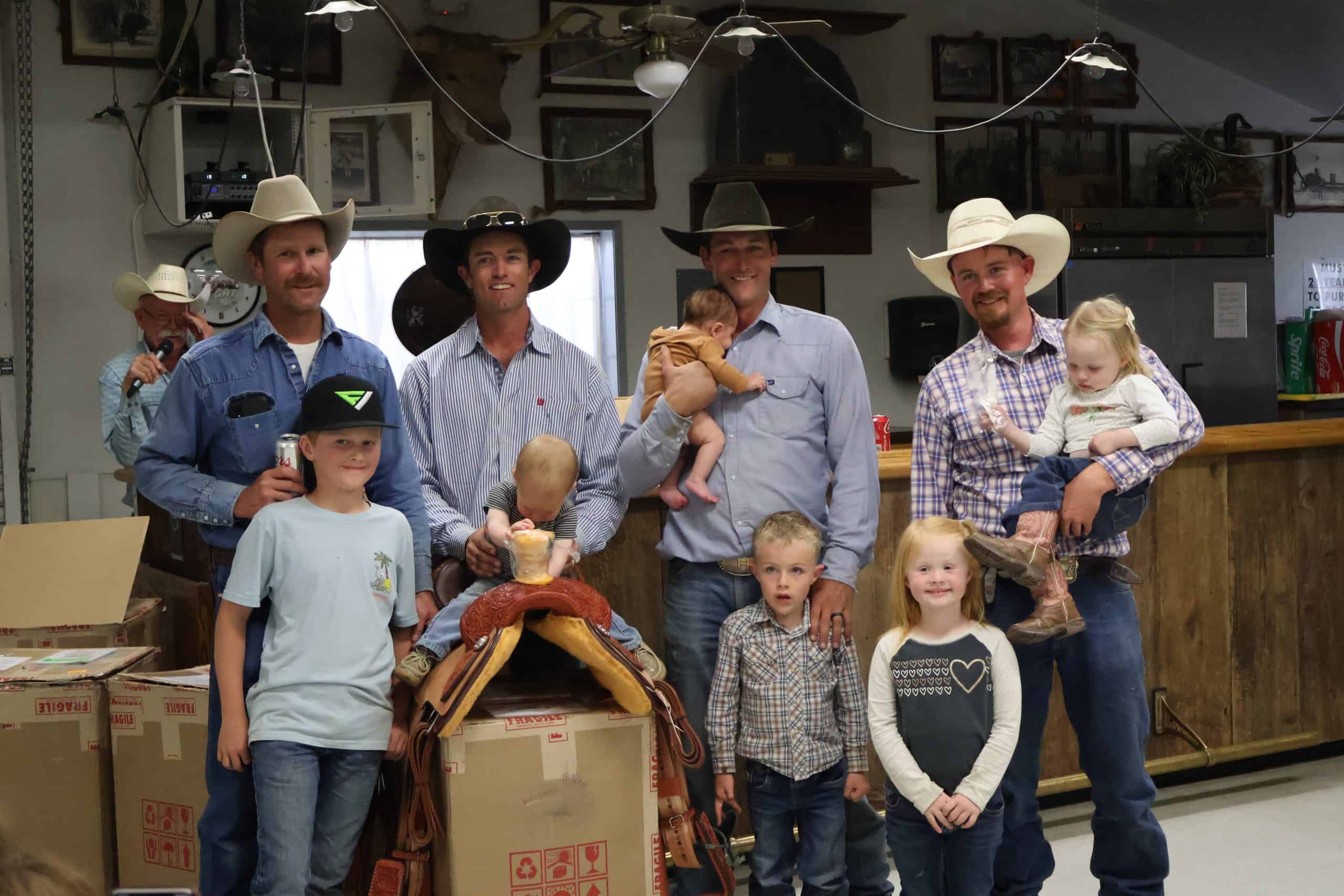 Photo Credit: Katie McDougald
Dot Seven Team: JD Triffon, Brett Behlen,
Reed Helsel, Tyler Willis
1st Place

Dot Seven Team: Brett Behlen, Reed Helsel, JD Triffon, Tyler Willis
2nd Place
West of the Sierras Team:

Stacey Schmidt, Carly Piazza, Johni Santucci, and Brooke Jackson
Thank You to Our Sponsors
Vince Genco •  Sam Habib • George Porter • Evans Feed • Monte Person and Son Cattle • Jeremiah Watt • Greg Harlan • Jon & Jody Semper • Rick Drayer • Earl Hall / Hall Ag • Gene & Kellie Roberts • Sassano's Menswear • Gary Gragnani • Wages Silver • Cecil Hillerman • Kevin & Tami Cantrelle • Pat Russell • Quality Machinery • Ricotti Saddles • Bobby Salazar's