Tough Enough
to Wear Pink
Are you Tough Enough to Wear Pink?
Join the cowboys, rodeo fans and some of the toughest residents of Clovis who just happen to be breast cancer survivors during the Sunday rodeo performance. Spread the word and wear your pink shirts, pink hats and maybe even your pink boots to make a difference for breast cancer research.
Tough Enough to Wear Pink (TETWP) is the brainchild of Terry Wheatley, a breast cancer survivor and Karl Stressman, Director of Special Events for Wrangler. Explains Wheatley, "Breast cancer has touched us both personally. We put our heads together to find a way we could make a difference and TETWP was born. We weren't sure if we could convince the cowboys to wear pink, but yes they are tough enough!" exclaims Wheatley. "The rodeo community is always ready to reach out to those in need and supporting the fight against breast cancer is not exception."
Not a traditional color seen in the rodeo arena, at the Sunday Finals Performance you'll see pink ribbons and cowboys, rodeo clowns, rodeo announcers, Clovis Rodeo board members and loyal rodeo fans decked out in everything pink to show their support. The Clovis Rodeo Association donates $0.50 for every Sunday grandstand ticket sold to support breast cancer awareness, research and care in our community.  The TETWP has become an annual event at rodeos throughout the nation to raise awareness and funds for breast cancer research.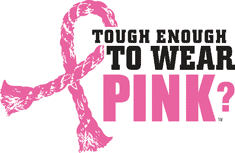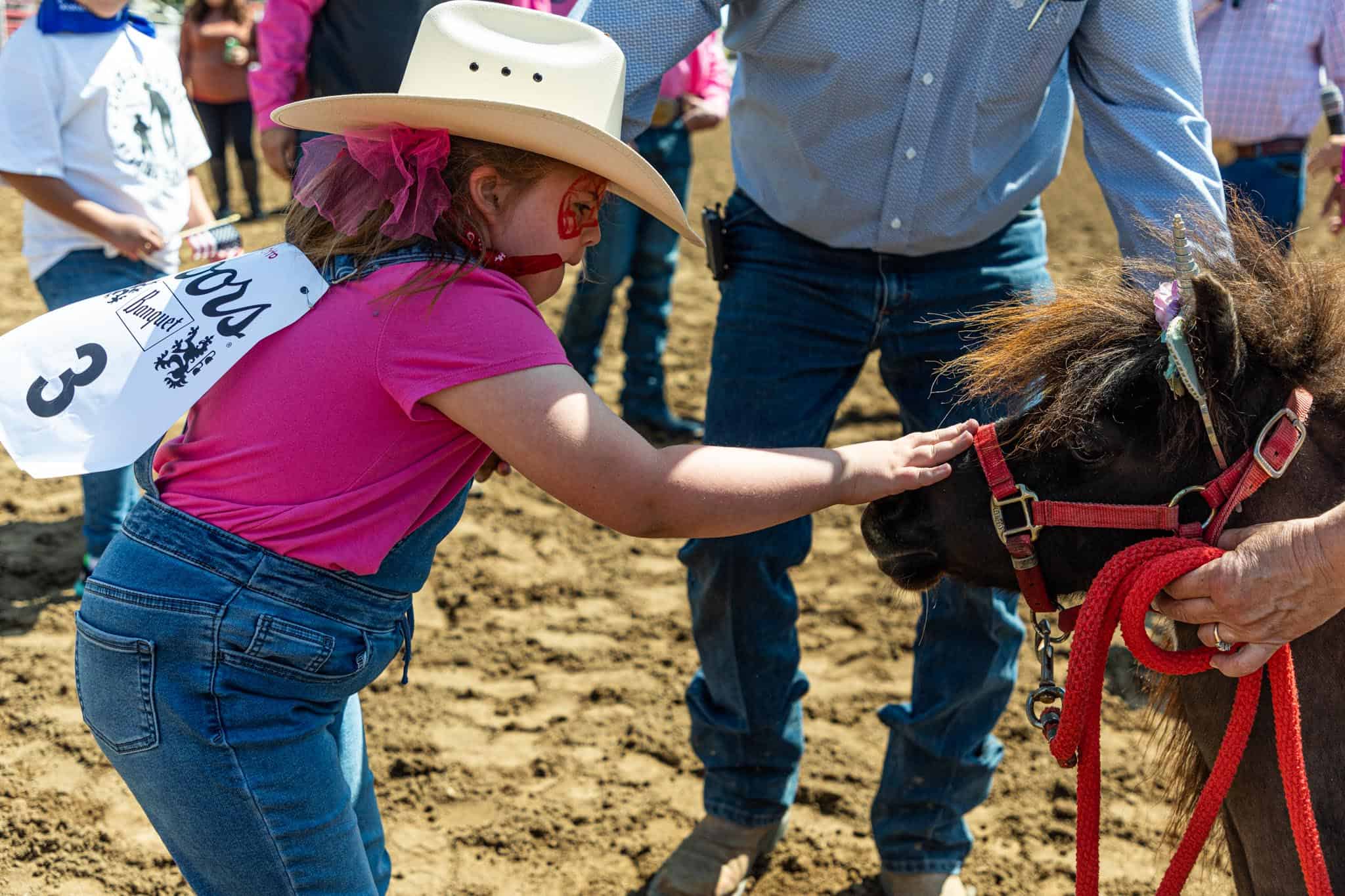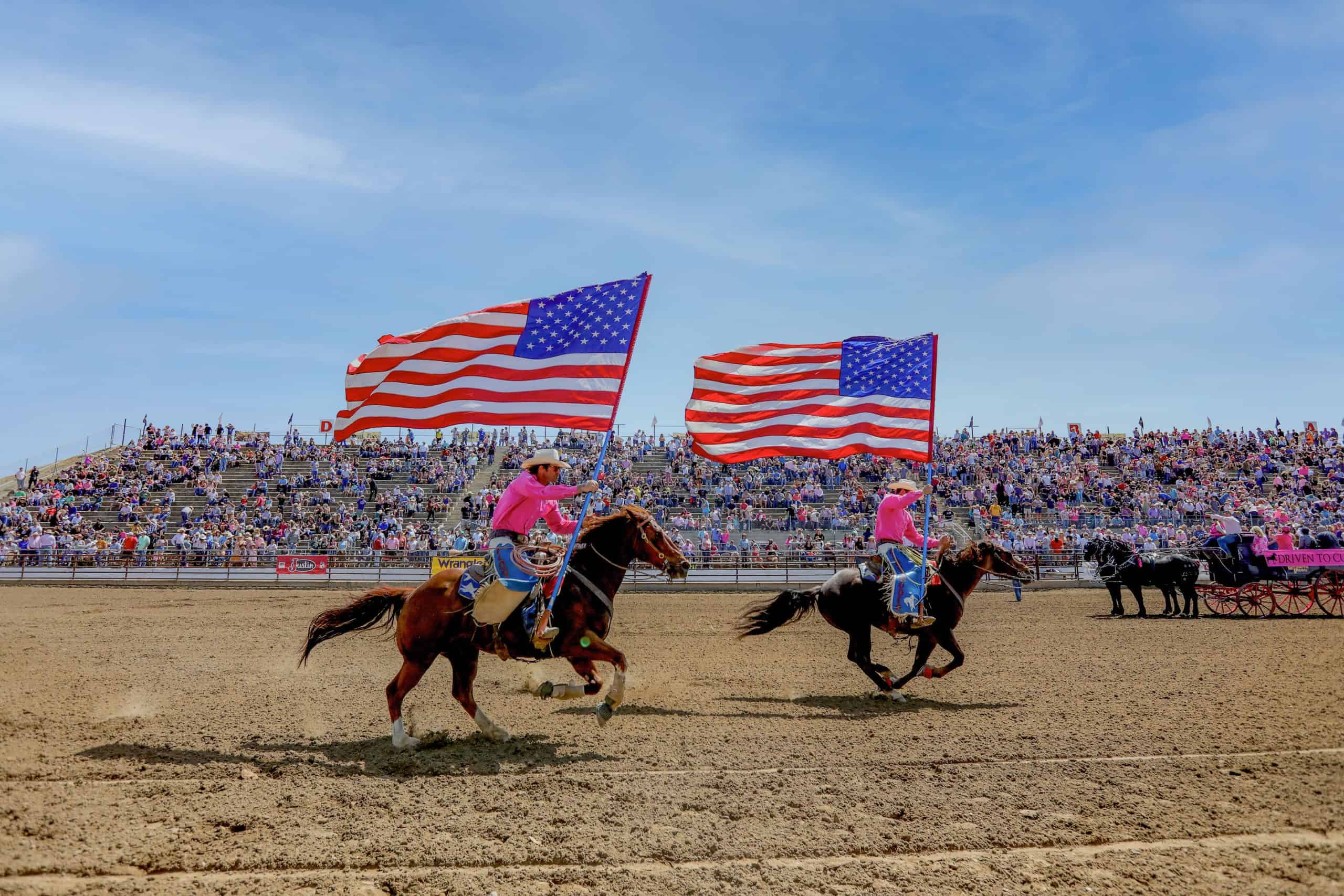 Photo Credit Roseanna Sales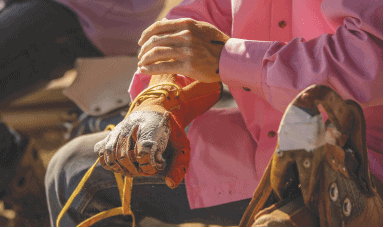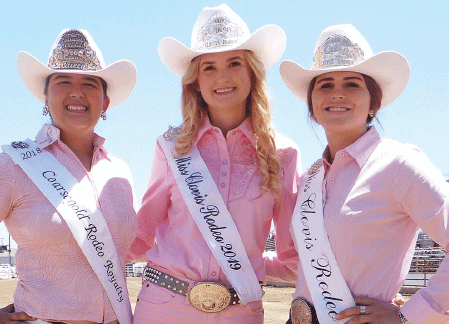 The 2019 Royalty knows that it's important to wear pink for Sunday's performance!
When: Sunday, April 30th, 2023
Where: Clovis Rodeo Grounds
Get your rodeo ticket and wear your pink attire to Sunday's rodeo!
If you'd like to learn more about everything pink visit www.toughenoughtowearpink.com