World class athletes and world class stock make for a great rodeo! Having a great time is what Clovis Rodeo is all about and we are so excited to have entertainment, specialty acts, and so much more for every performance!
Let's rodeo!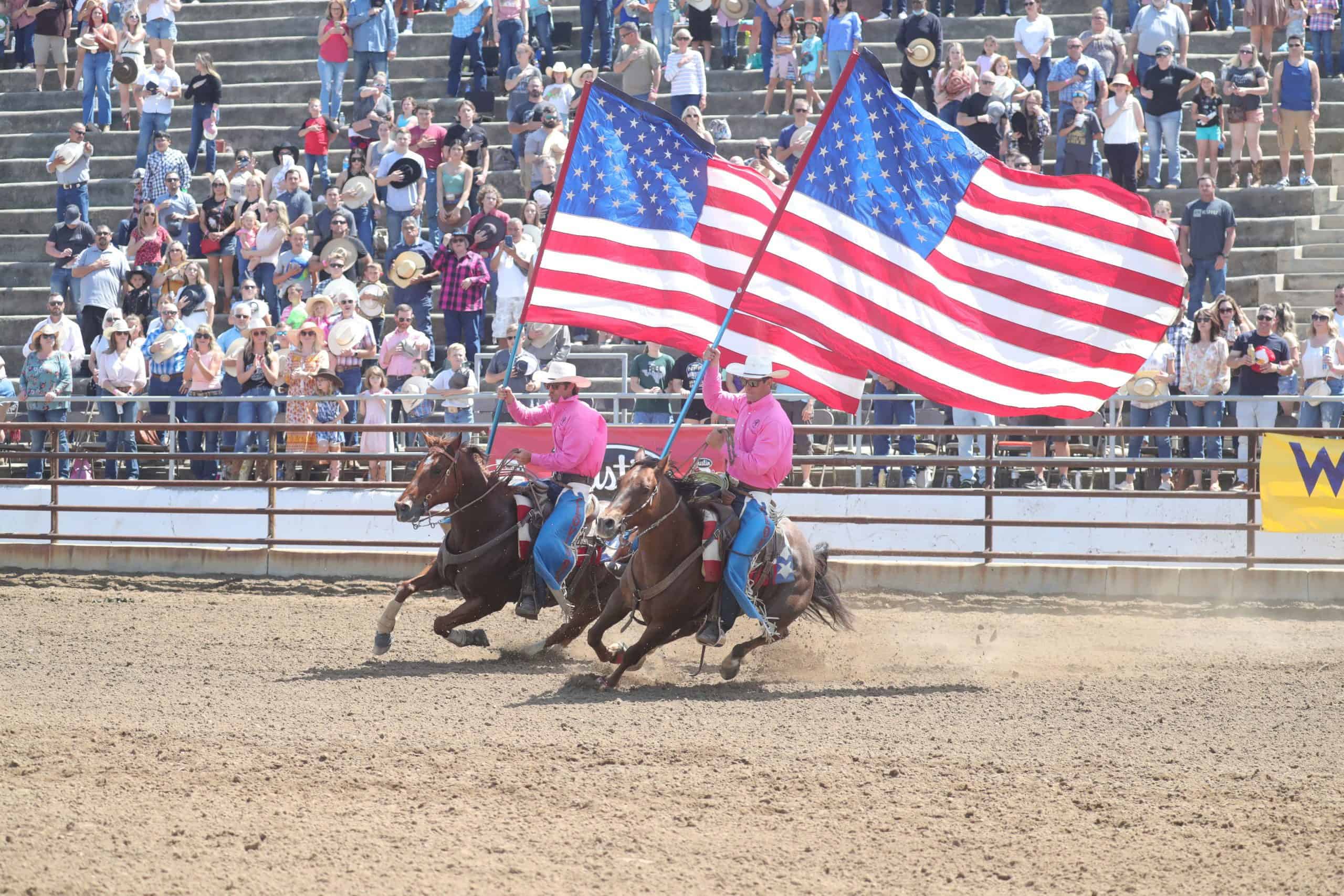 Photo Credit: Roseanna Sales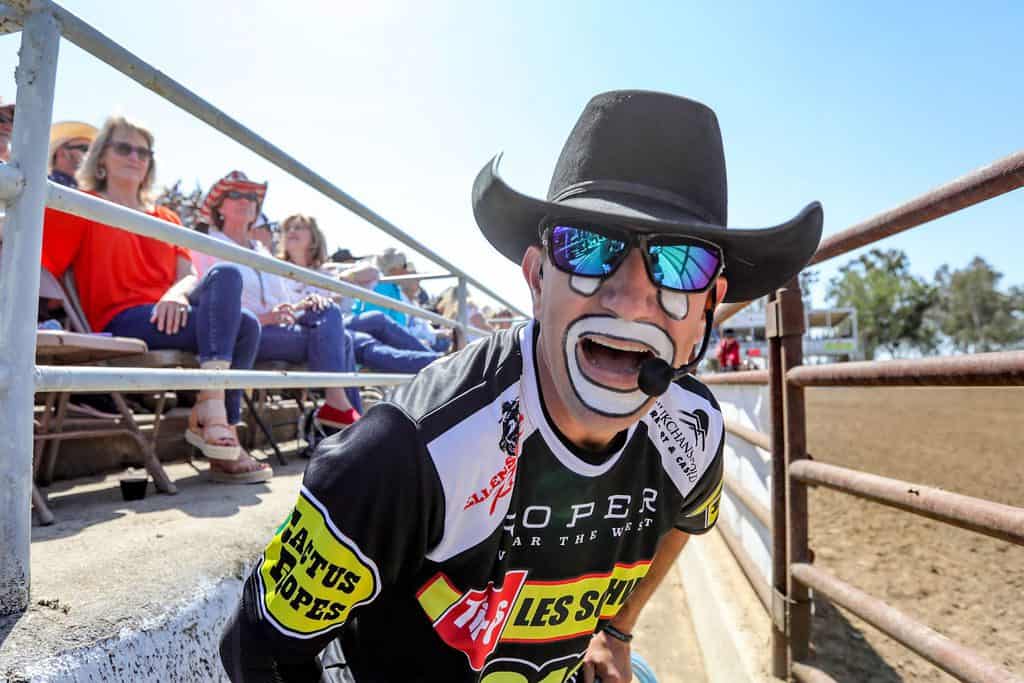 The Clovis Rodeo is thrilled to have barrelman and rodeo clown JJ Harri­son return to entertain fans. Clowning is a career Harrison enjoys and it shows in his routine. This star has become one of the most sought-after rodeo clowns. JJ's quick wit, hilarious routines and walk and talk antics have proven to be a treat for rodeo fans. His high-energy show entertains with plenty of family fun for kids of all ages. "It's not an act … I really am this goofy!' said Harrison.
Specialty Act: The Bobby Kerr Experience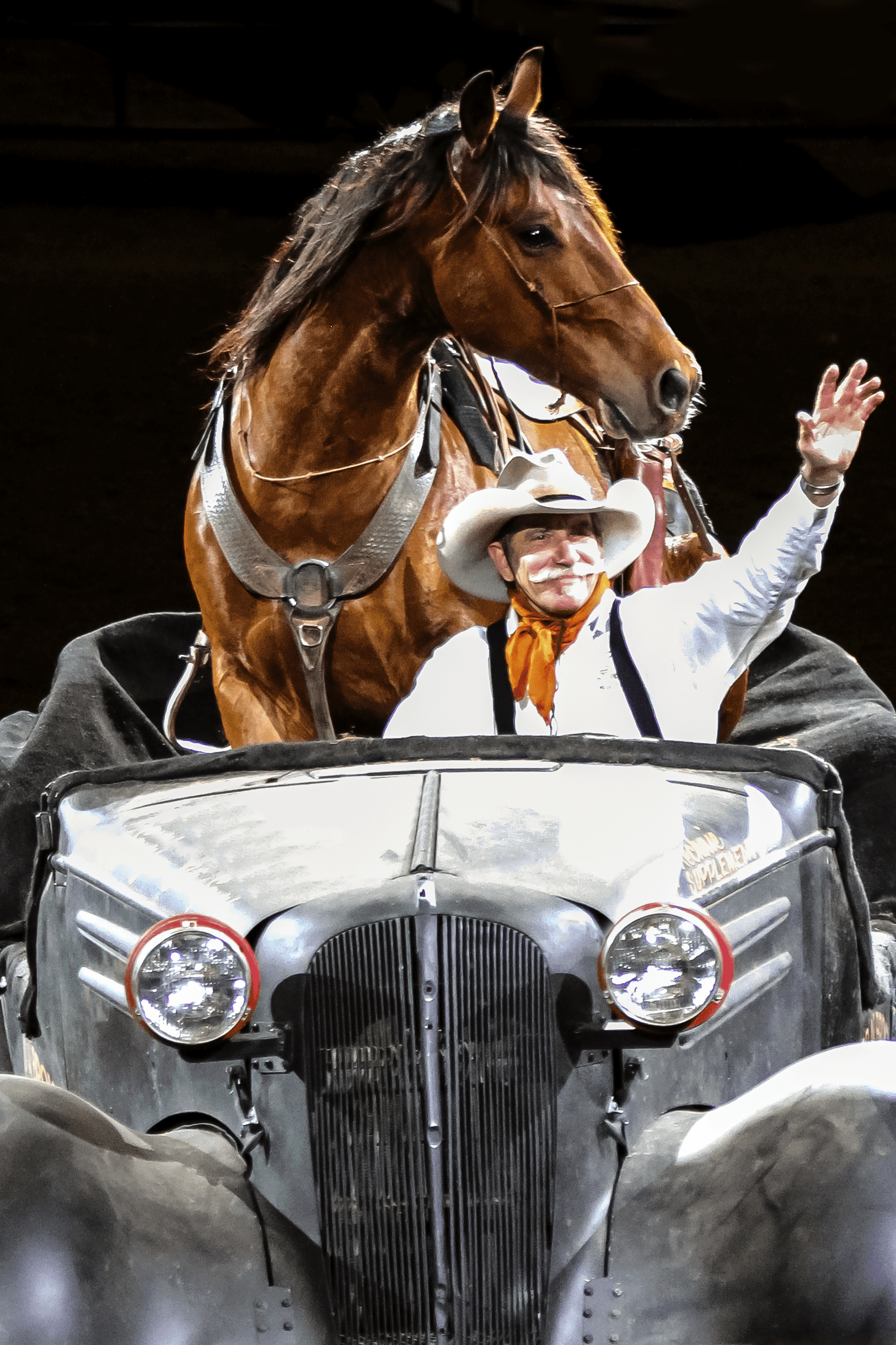 Bobby has a career rich in western heritage that spans over 50 years. Born in Ontario, Canada, Bobby's passion for horses and the western lifestyle led him to pursue his dreams of training and showing in Cutting, Reining, Roping and Working Cow Horse, winning many awards and endorsements. He is the Founder of The Texas Cowboy Hall of Fame in Ft. Worth, Texas. Currently he spends most of his time on the rodeo and horse show circuit demonstrating how usable, trainable, and amazing American Mustangs are.
Accomplishments
• 4X PRCA Specialty Act of the Year
• 2x Mustang Magic Invitational Celebrity Freestyle Champion
• NFR Specialty Act
• Mustang Million Finalist with 2 horses and appears on Good Morning America
• 2x MHF Mustang Make-Over Champion
• IPRA National Finals Rodeo Showcase Champion
• Supreme Extreme Mustang Makeover Champion and Fan Favorite
Rodeo is a true sport born in the American West. Highlighting the daily tasks of the working cowboy, it salutes our western heritage and all things American. We take pride in our country and open every performance with the National Anthem. The Clovis Rodeo extends its appreciation to the very talented performers who sing the National Anthem at the opening of each rodeo performance.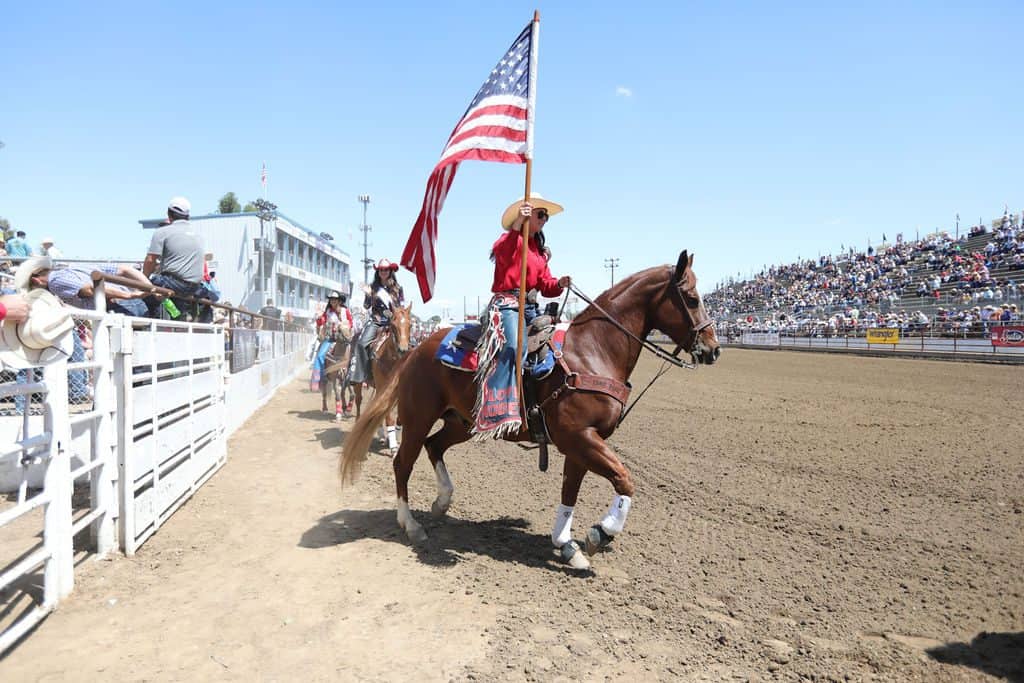 Photo Credit Roseanna Sales
Wednesday, April 26, 2023
Singing: Shelby Cash
Signing: Taryn Smith
Singing: Paige Montgomery
Signing: Blair Hays
Singing: Margo Kim
Signing: Katy Fox
Singing: Matthew Malcolm
Signing: Rhiann Smith
Singing: Tami Cowger
Signing: Ashlynn Leibold
The Visalia Rockettes Junior Precision Drill Team are a group of indomitable young girls who ride horses at an incredible speed doing precision drills in an arena. In one of their most breath-taking drills, they race full speed at each other from all four corners – four horses, noses to tails, forming a box in the center of the arena for a fraction of a second – then continue on. These 12 young ladies from all around the Visalia area range in age from 9 to 18 years old. They have earned All-around Champions in the Western States Drill Team Competition that encompasses teams of all ages from California, Nevada, Oregon, Washington and Arizona. Originally a Girl Scout troop called "Boots and Bridles;' this group went on to form the Visalia Rockettes.