Clovis Rodeo Association Queen Contest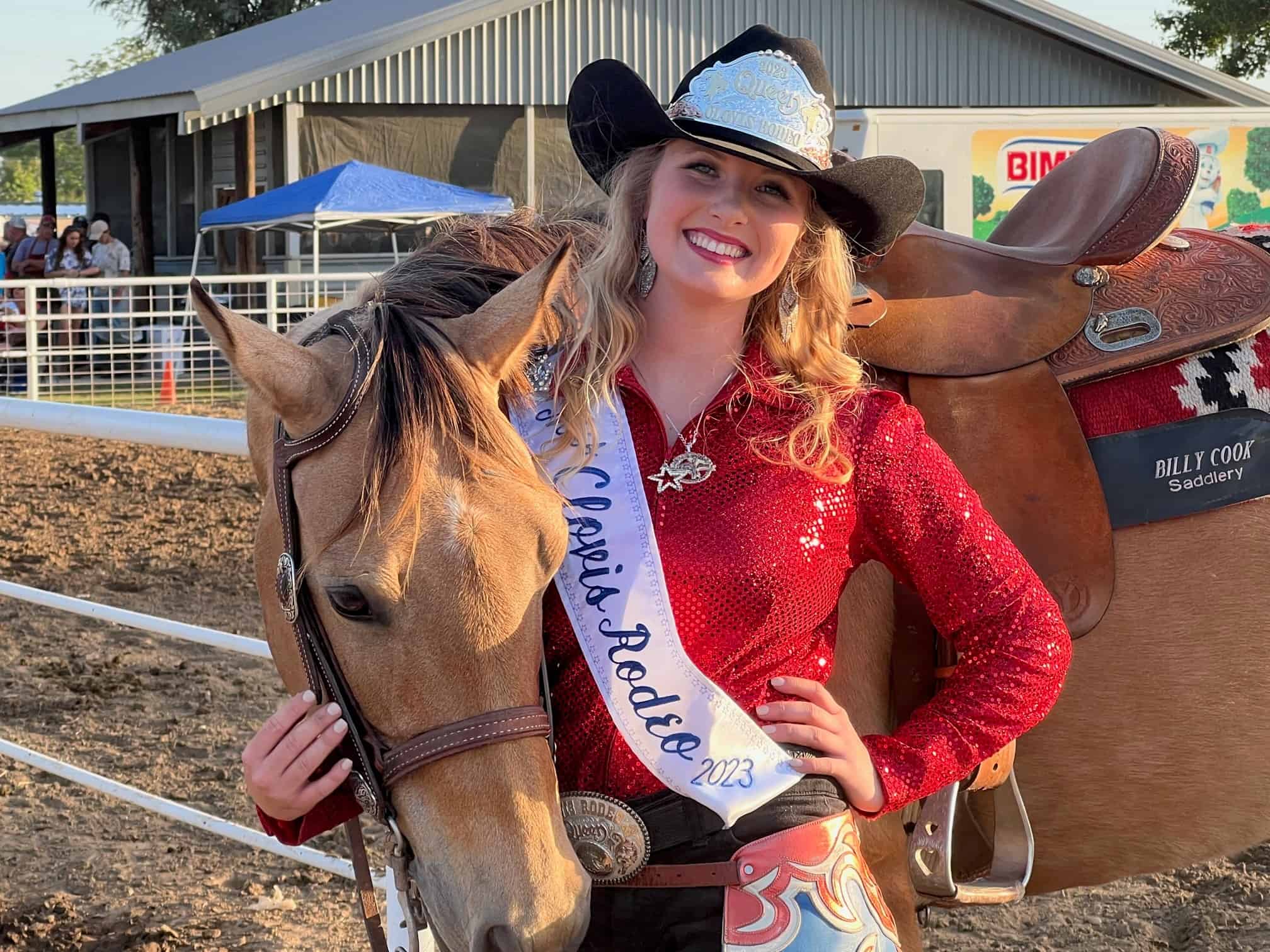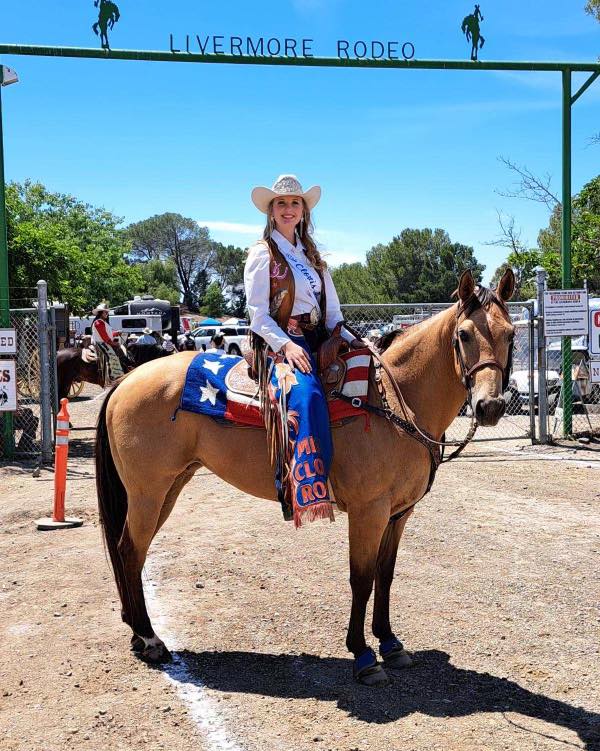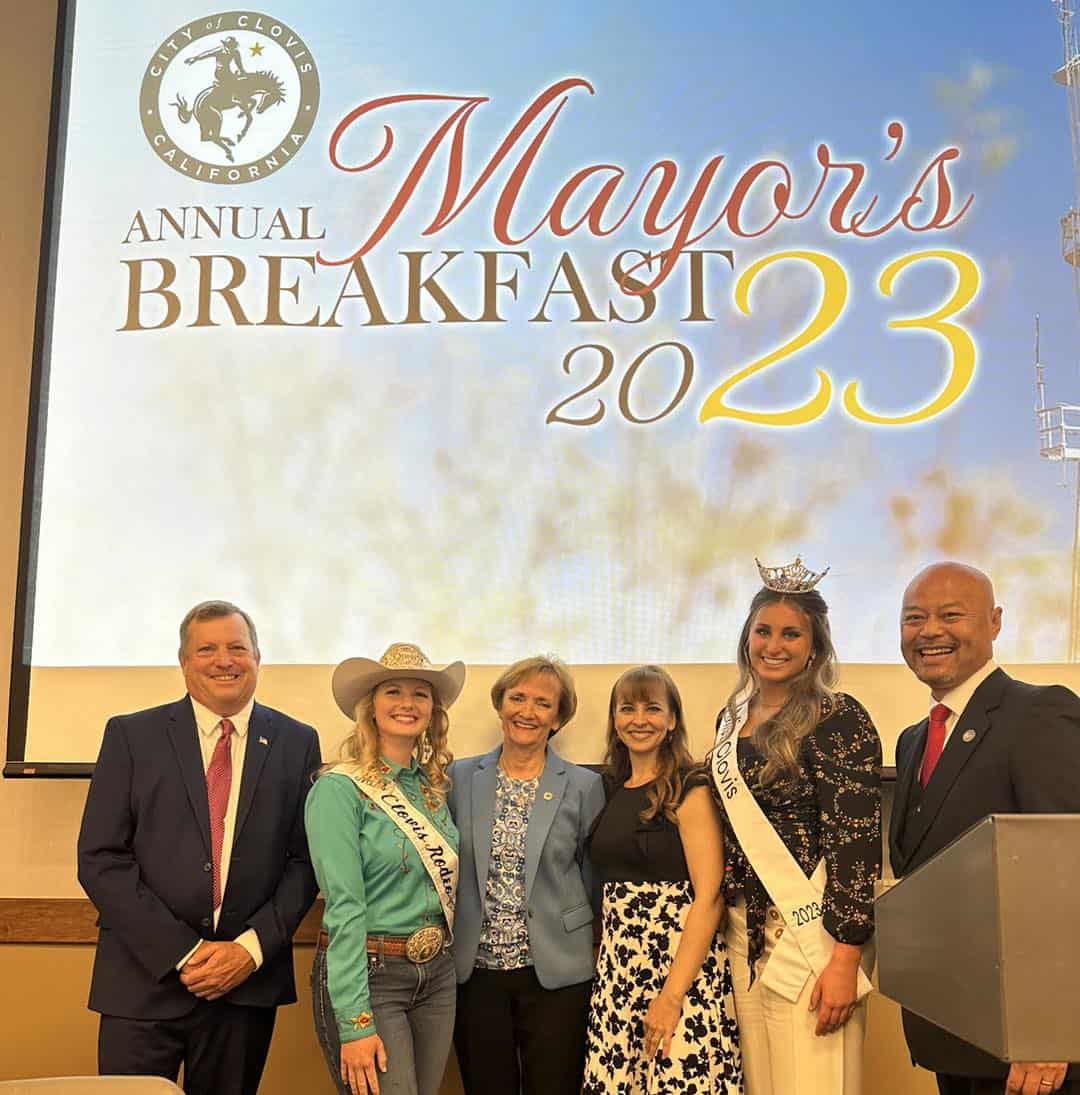 The Clovis Rodeo celebrates the tradition of having a dynamic young lady serve as Miss Clovis Rodeo. Candidates who compete for the coveted title each year must not only display exceptional horsemanship skills, but be involved in their communities. Miss Clovis Rodeo represents the Clovis Rodeo and our community at events and rodeos throughout California.
We appreciate the commitment of all of the candidates who compete for the coveted title of Miss Clovis Rodeo. Representing traditional western values the young ladies who work so hard to compete each year are winners before they even begin. The 2023 Miss Clovis Rodeo and runners-up will receive more than $9,000 in scholarship funds, awards and gifts donated by our many generous contest sponsors.
If you have any questions or would like additional information about the Miss Clovis Rodeo competition please contact the Clovis Rodeo at 559-299-8838.
2023 Clovis Rodeo Queen Contest is CLOSED
Watch for the 2024 Clovis Rodeo Queen Contest Application in January 2024!
Previous Clovis Rodeo Queens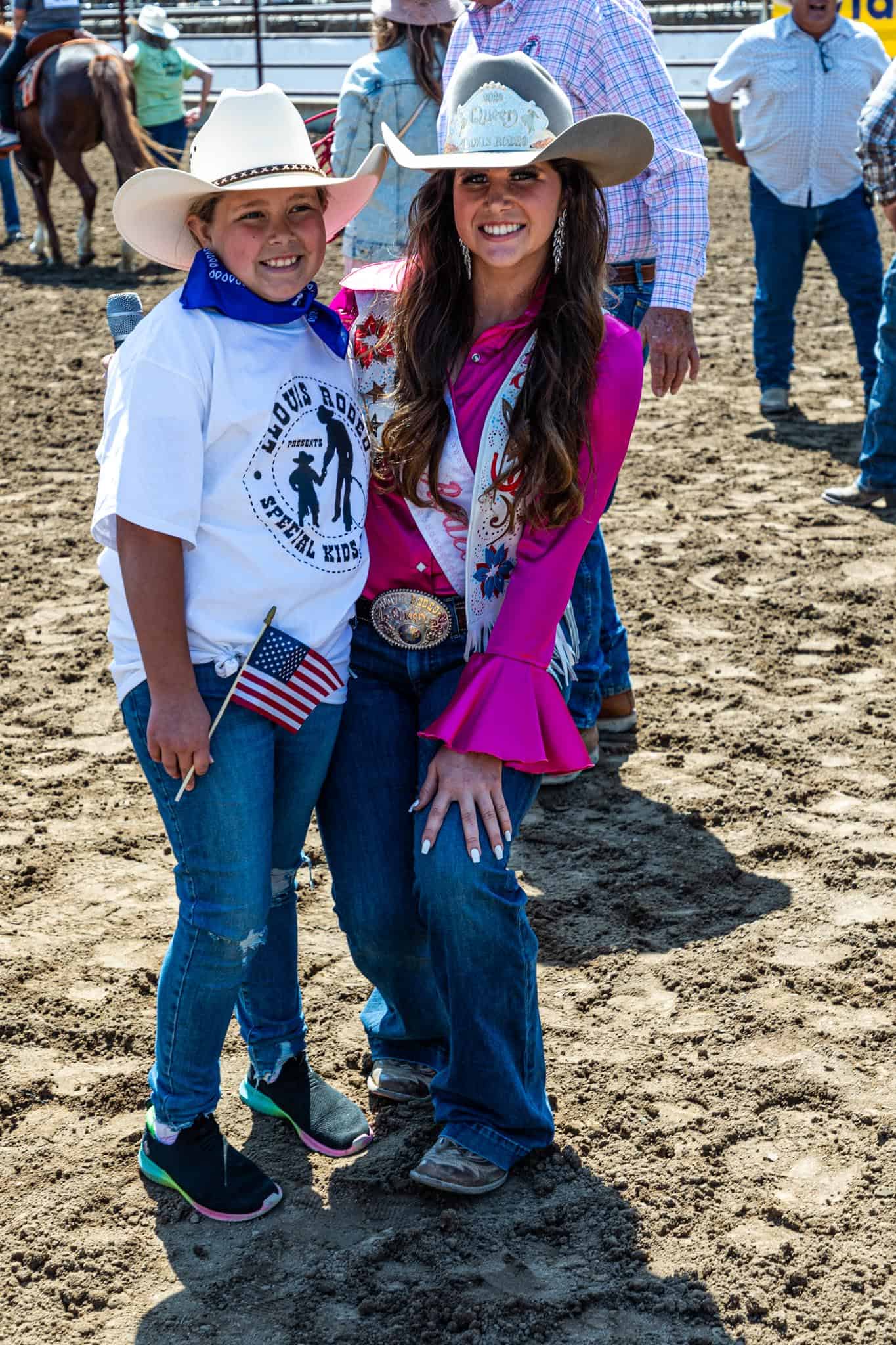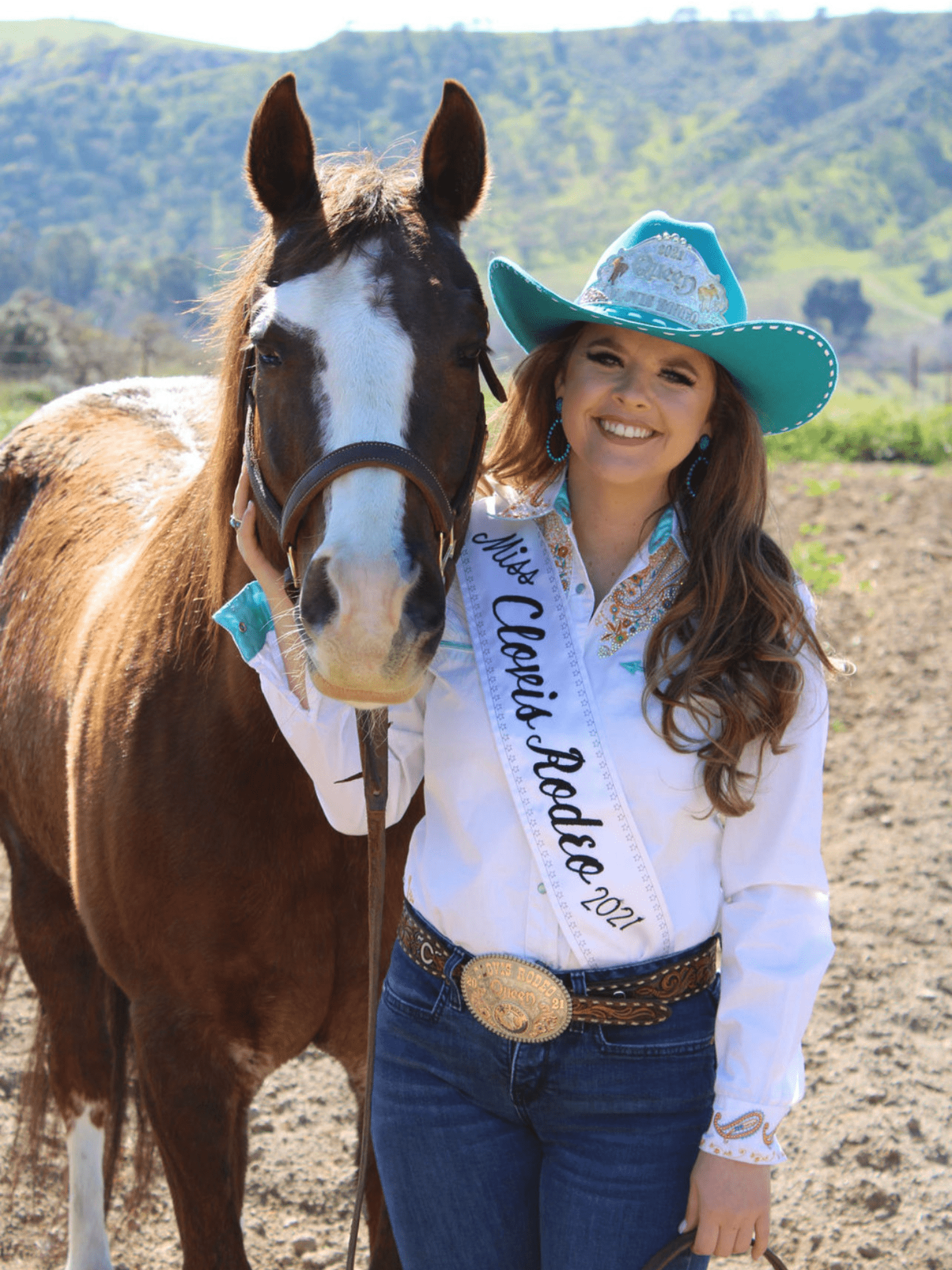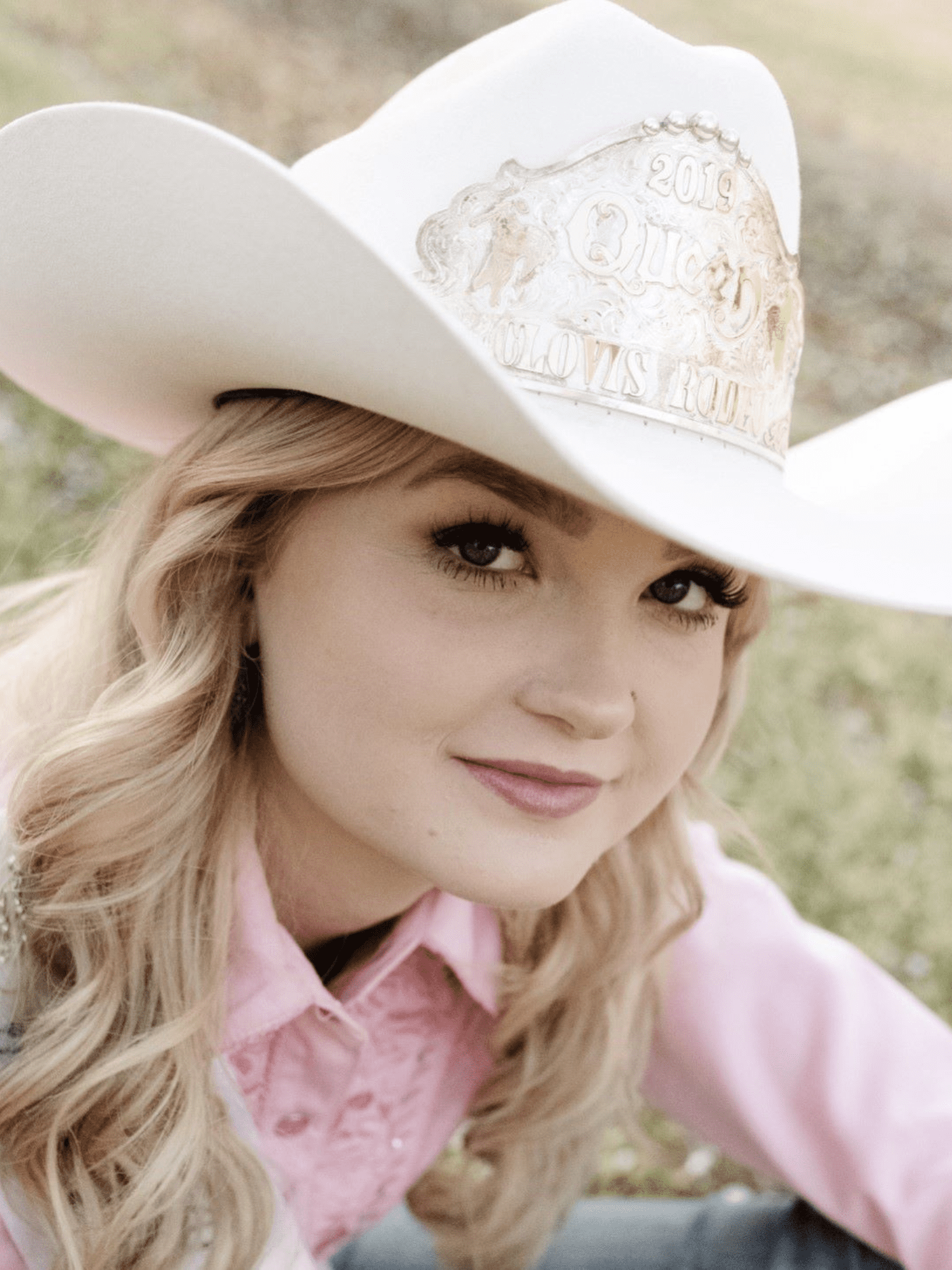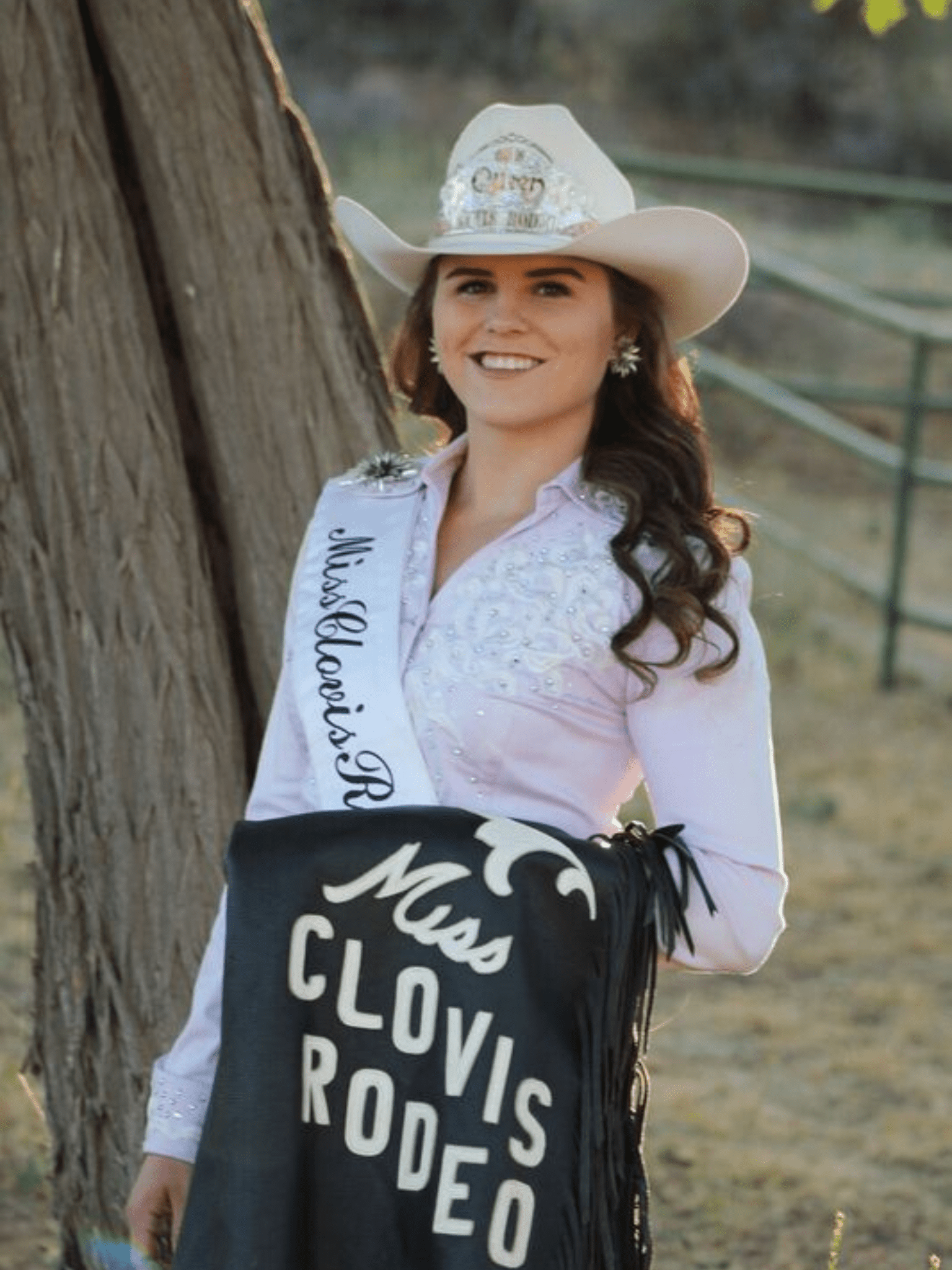 Thank You to Our Rodeo Queen Sponsors
Brinkley Family • Linenbach Family • Tom Stearns Family • Old Town Clovis Kiwanis • Paul & Sherri Evert Family • American Legion • 500 Club • Belem Building Maintenance Inc • Better Flooring • Howe Electric • Capitalize • Gary Chahil • Premier Valley Bank • RestoreTech • Paden & Bletscher Construction • Aardvark Drilling- Ciavaglia • Ariat Brand Shop, Fresno • Debbie Valdero-Tweedy, Stacey Valdero Cook • Evans Feed & Supply • Eye-Q Vision Care • Gobeli Family Donation • Greg Gillard Family • House of JuJu • J&M Equipment • Jo & Tish Wilhite • SparkleMe Hats • Stacey Brinkley • The Beef Boutique • Belmont Nursery • Bobby Salazars • Brown Bunny Flowers • Clovis Kiwanis • Minuteman Press • Neighbors • Paul Woodworth • Clovis Rodeo Association