Always a fan favorite mutton bustin' is an opportunity for our next generation of cowboys and cowgirls to try for their best ride on a sheep. The mutton bustin' champion for each performance receives a belt buckle from the Rodeo Association and a western hat from Sassano's Mens Wear.
The Justin Brands Mutton Bustin' event is open to children between the ages of 5 and 7 years who weigh 60 pounds or under. Limited to ten riders per performance (one performance, per night), prospective rider names must be submitted by completed application. Those applicants meeting all age, height and weight restrictions are taken by random draw.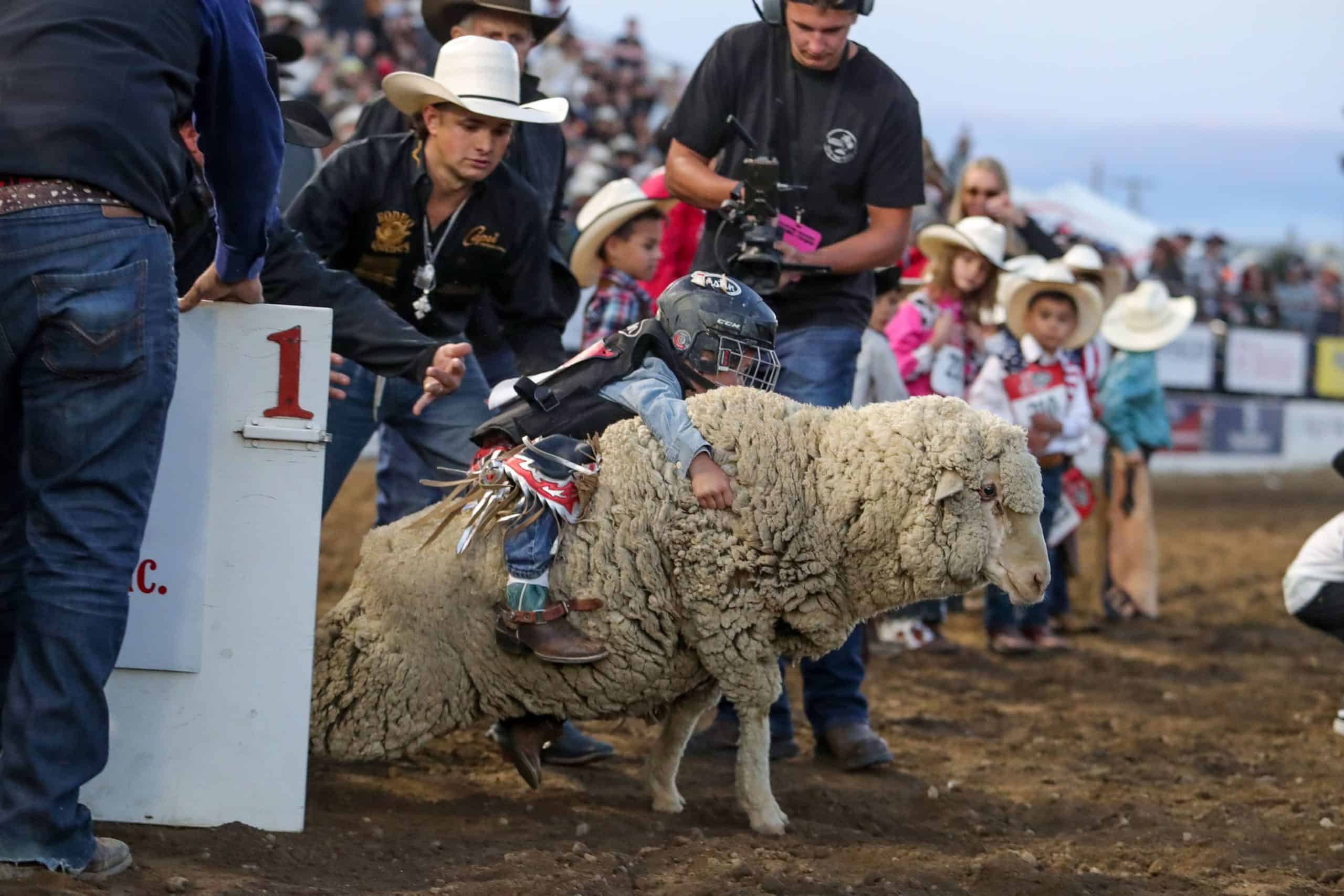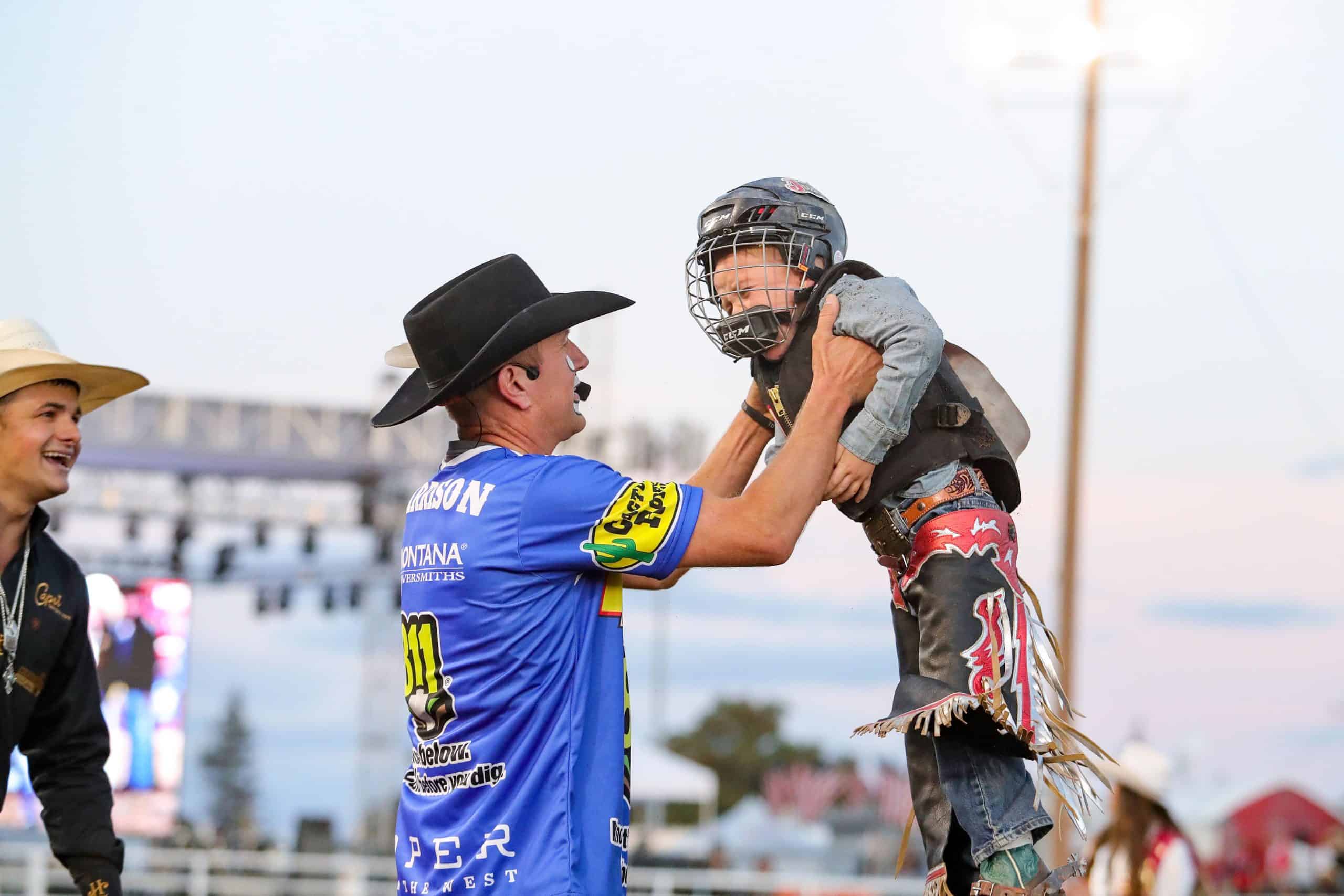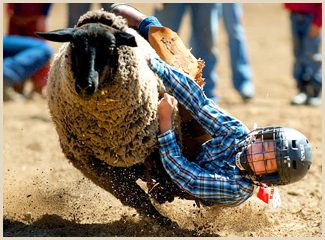 Every effort is made to notify the parent or legal guardian of the rider prior to registration deadline. There will be a mandatory meeting for both parent and rider participant (child must be present) held prior to the rodeo. Details of the time and location of the meeting will be provided when notified of selection by drawing.
Application and Event Details
When Is Mutton Bustin?
Mutton Bustin' event takes place each night of the rodeo.
How Do I Get My Child Registered?
April 3rd is the application deadline for 2023.