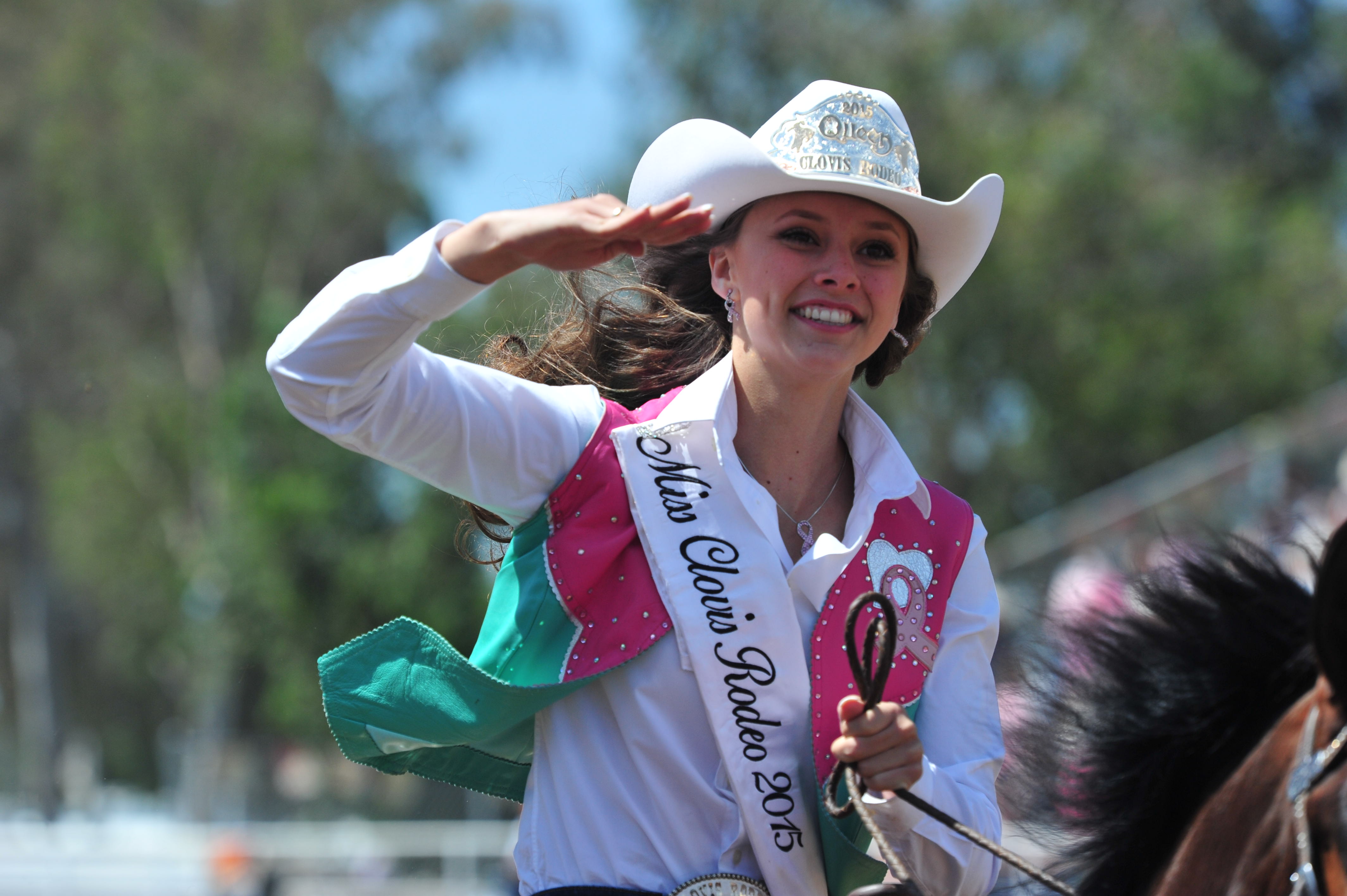 Katie McDougald – 102nd Miss Clovis Rodeo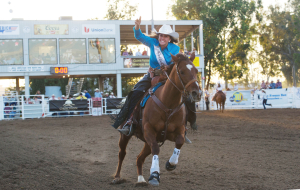 The 2016 Miss Clovis Rodeo was crowned on Thursday, April 21, 2016 during the intermission of the Professional Bull Riding event. Katie McDougald, a sophomore at Fresno State, was born in Clovis and raised on her family's cattle ranch in O'Neals.  Katie said, her "life has always involved riding horses, (and) working cattle" which led to her passion for rodeo. Katie has spent the past year representing the Clovis Rodeo at events and rodeos throughout the state.  Her successor will be crowned on Thursday, April 27 at the 103rd Clovis Rodeo!


Clovis Rodeo Queen Contest
The Clovis Rodeo celebrates the tradition of having a dynamic young lady serve as Miss Clovis Rodeo. Candidates who compete for the coveted title each year must not only display exceptional horsemanship skills, but be involved in their communities. Miss Clovis Rodeo represents the Clovis Rodeo and our community at events and rodeos throughout California.
We appreciate the commitment of all of the candidates who compete for the coveted title of Miss Clovis Rodeo. Representing traditional western values the young ladies who work so hard to compete each year are winners before they even begin. The 2015 Miss Clovis Rodeo will receive more than $3000 in scholarship funds towards her education and related gifts donated by the many generous sponsors of the competition.
The new application for the 2016 Miss Clovis Rodeo competition will be available in November 2015.  If you have any questions or need additional information about the Miss Clovis Rodeo competition please contact the Clovis Rodeo at 559-299-8838.


Clovis Rodeo Queen Application & Rules Sheet

     Clovis Rodeo Queen Contest Rules  CRA-Queen-Rules-App-17

     Clovis Rodeo Queen Contest Letter of Invitation  CRA-Queen-Invite-17w-Letterhead

Rodeo Queen Horsemanship Competition
Saturday, April 22, 2017
8:00 AM – Start of Competition
5:30PM – Queens Banquet (See Below)


Rodeo Queen Dinner
Saturday, April 22, 2017- 5:30 PM
Personality, Poise, Appearance Competition
Reservations Needed – Contact the Rodeo Office at 559-299-8838