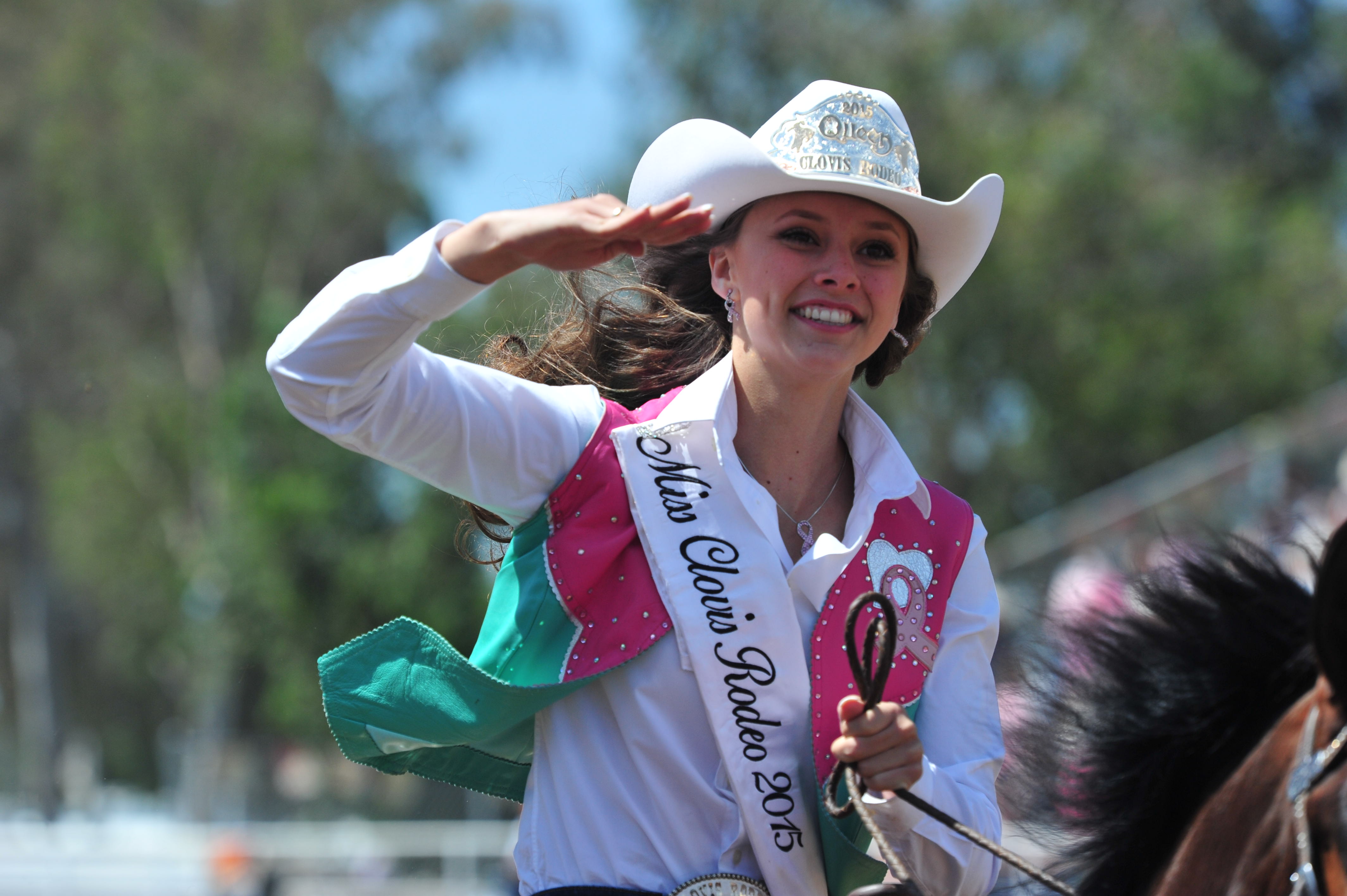 Meet Preslye Ede – the 108th Miss Clovis Rodeo
Preslye Ede is the 108th Miss Clovis Rodeo. Her sponsor was the Clovis Kiwanis Club.  She was crowned during the Wednesday, April 20 performance of the Clovis Rodeo.  The daughter of Chad and Cari Ede she is currently a senior at Clovis East High School, where she proudly holds a 4.2 GPA and stands within the top 5% of her class.  She has been riding horses for 13 years, competing in both English and Western events, while also playing water polo and competitively swimming for 5 years.  Her future plans consist of pursuing a biomedical and genetic engineering degree.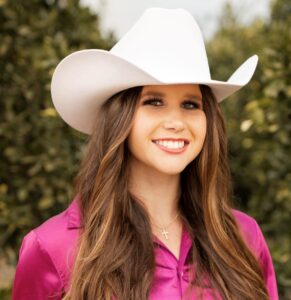 2023 Clovis Rodeo Queen Contest –
The Clovis Rodeo celebrates the tradition of having a dynamic young lady serve as Miss Clovis Rodeo. Candidates who compete for the coveted title each year must not only display exceptional horsemanship skills, but be involved in their communities. Miss Clovis Rodeo represents the Clovis Rodeo and our community at events and rodeos throughout California.
We appreciate the commitment of all of the candidates who compete for the coveted title of Miss Clovis Rodeo. Representing traditional western values the young ladies who work so hard to compete each year are winners before they even begin. The 2023 Miss Clovis Rodeo will receive more than $6000 in scholarship funds towards her education and related gifts donated by the many generous sponsors of the competition.
If you have any questions or need additional information about the Miss Clovis Rodeo competition please contact the Clovis Rodeo at 559-299-8838.


We would like to extend our appreciation to the generous sponsors who support the Clovis Rodeo Queen contest:
Clovis Rodeo Association, Brinkley Family, Linenbach Family, Tom Stearns Family, Clovis Kiwanis, Old Town Clovis Kiwanis, Capitalize, Debbie Valdero-Tweedy, Stacey Valdero Cook, Belem Building Maintenance Inc, Howe Electric, Premier Valley Bank, Paden & Bletscher Construction, J&M Equipment, Eye-Q Vision Care, Paul & Sherri Evert Family, Greg Gillard Family, American Legion Cecil Cox Post #147, Paul Woodworth, Evans Feed & Supply, The Beef Boutique, Jo & Tish Wilhite, Cowgirl Regime – Tricia Coffman, Aardvark Drilling – Ciavaglia, Craig Capriotti, Central Valley Saddle Club, SparkleMe Hats, HarperGrayce, Kayli Gobeli, Minuteman Press

Clovis Rodeo Queen Application & Rules Sheet – Download HERE
Clovis Rodeo Queen Contestant Invitation Letter – Download