Chris Curtice & Wildhorses Return to the Rodeo Dance Saturday April 26, 2014 (7:30-11:30PM)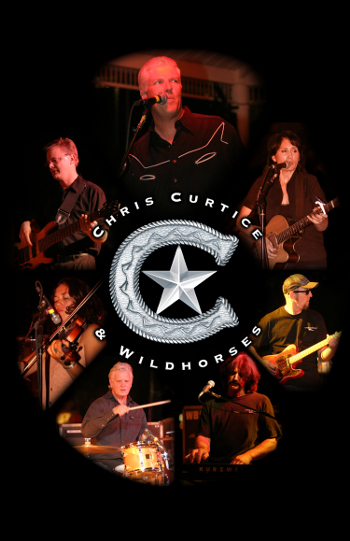 If you were lucky enough to make it to the Rodeo Dance the past two years, you could not forget the band… Chris Curtice & Wildhorses! CCW's mixture of high energy, newer and classic country music, along with many of their originals, made it easy for the Rodeo Association to ask them back for a third straight year.
Formed in Clovis in 1997, CCW has played a variety of events across the Western United States, and have shared the stage with superstars such as Sara Evans, Sawyer Brown, Blackhawk, Lorie Morgan, and Lee Greenwood just to name a few. They have three CDs under their belt including, Forever Bound By The Heart, What's One More Heartache, and The Shield.
Based in California, CCW is comprised Chris Curtice, Louis Fudale, Mary Briseno, Cary Park, Eva Scow, and Rick Wood.
CCW performances at the Rodeo Dance the past two years have generated many new fans of the band, and you won't want to miss them this year.
Tickets for the dance are $10.00 per person and available from the Clovis Rodeo association through the ticket office, on-line sales or at the door the night of the event.