Even though it's not April,
Clovis Rodeo Is Still in Action
We are proud to be partners with Valley Children's Healthcare Foundation to host the 7th Annual Kids, Cowboys and Clays event. We invite you to join us in giving back by supporting the 7th annual Kids, Cowboys and Clays event on Saturday, October 28, 2023. Proceeds from the event benefit Valley Children's Healthcare Foundation and the Clovis Rodeo Foundation.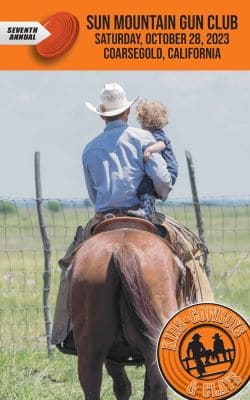 The 2023 109th Clovis Rodeo has come and gone… 
We are patiently awaiting the 2024 Concert Line Up and Rodeo Details. More information will be posted in January 2024.
Don't want to wait? Be among the first to purchase tickets for the 110th Clovis Rodeo on April 24-28, 2024! On Sale Now!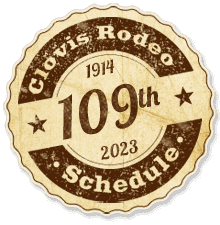 2023 Rodeo Event Schedule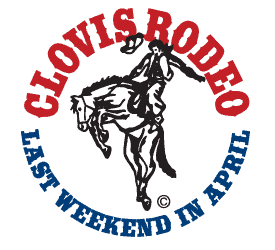 Wednesday, April 26 –
Sunday, April 30, 2023
Immediately following the Rodeo
Immediately following the Rodeo
Immediately following the Rodeo
It's important to us that our event be family-friendly with affordable ticket prices and non-ticketed events so everyone can enjoy the fun. The all-volunteer, non-profit Clovis Rodeo Association has 700 members.
An economic impact of $15 million to the region, and more than $350,000 in proceeds from the Clovis Rodeo and related events benefit local charities annually. If you are interested in learning more about sponsorship opportunities and how your company can participate, call (559) 299-8838 for more information.
It is the rich ranching history that surrounds Clovis California that brought the rodeo to life more than 109 years ago.  Ranching families like Baley, Simpson, Sample, Musick, Greenup, Hedgpeth, Collins, Hazelton, Armstrong, Martin, Harrison, Hayes, Thompson, Estill, Baird/Beard, Blasingame, Loveall, Bacon, Cranmer, Matthews, Forbes, Robinson, Cole and Qualls, all had a part in the community's history.  What was started in 1914 by the Clovis Women's Club, as a way of bringing friends together to experience a bit of western culture, has grown into one of the largest rodeos in America.



















Special Thanks
to Our Presenting Sponsors