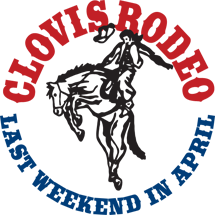 Tickets On Sale Now!
 103rd Clovis Rodeo April 27-30, 2017
Get your tickets now online or by visiting the ticket office at the Clovis Rodeo Grounds, 748 Rodeo Drive in the heart of Downtown Clovis, Monday – Friday 9 a.m. to 5 p.m.


Jodie Simpson Everett Named Grand Marshal of the 103rd Clovis Rodeo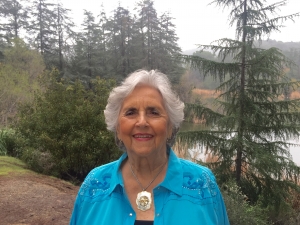 The Clovis Rodeo Association proudly tips their hats to hometown cowgirl Jodie Simpson Everett who has been named Grand Marshal of the 103rd Clovis Rodeo.  A Clovis native, Jodie and her family are an integral part of the rich history of the region.  She has been involved in the ranching community and rodeo since her childhood. Simpson Everett follows in the footsteps of her father, rancher Edwin W. Simpson, who was honored as Clovis Rodeo Grand Marshal in 1956.

Joe Nichols and Eli Young Band Set to Rock the Rodeo
Joe Nichols and the Eli Young Band are set to rock the 103rd Clovis Rodeo at the Thursday and Friday night concerts during the 4-day event.   One ticket price gets fans the rodeo and a concert on Thursday and Friday nights.  Tickets for the annual event, scheduled to run April 27-30, 2017, are on sale now!
One of the top rodeos in the United States we hope you'll make plans to join us for more PRCA Gold Tour Rodeo action in 2017.  Always the last (full) weekend in April.  Tickets for the 103rd Clovis Rodeo go on sale online Thursday, January 12.  The ticket office will open in March.
(For the comfort and safety of all guests, no ice chests, umbrellas, shade structures, strollers, signs or outside food and beverages are allowed into the rodeo and related events.  As a professional sporting event and no cameras, recording equipment or videos are permitted in the rodeo or related events.  Gates open at least one hour prior to show time.  All sales are final.  Lost, stolen or damaged tickets may not be replaced.


Clovis Rodeo Becomes One of Only Seven Wrangler Gold Tour Rodeos in 2016
The Clovis Rodeo joined the elite Wrangler Gold Tour for its 102nd year; becoming one of only seven in the world where added money, and stock from the top contractors in the industry, attract the sports best competitors.
In an effort to keep Clovis Rodeo one of the premier professional rodeos in the world today, the board of directors increased the prize money for 2016 to $20,000 per event ($40,000 in team roping) to continue to attract the top competitors in the world.  The substantial amount of added money to the rodeo combined with stock from the top contractors in the industry, assures fans they will see the best of the best in competition.
Clovis Rodeo Arena Director, Vince Genco said fans will see, "National Finals Rodeo quality competition right here in their own backyard."