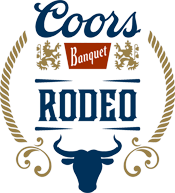 Ride 'em In for the 105th Clovis Rodeo – April 25-28, 2019

Tickets on sale Now!!
Tickets go on sale for the 105th Clovis Rodeo Thursday, January 17. Always the last weekend in April it is one of the most popular events in Fresno County and takes place April 25-28, 2019.  Fans wanting to purchase tickets can take advantage of extended hours at the ticket office for two days only on Thursday, January 17 and Friday, January 18 from 9:00 a.m. to 7:00 p.m. (The Rodeo's ticket office at the rodeo grounds will reopen again in March and remain open through April.)
Ticket prices range from $20.00 to $35.00. There is also a Thursday/Friday ticket package available for $65. Click the ticket at the top of the page to get yours today!


Russell Dickerson and Aaron Watson to Perform at 105th Clovis Rodeo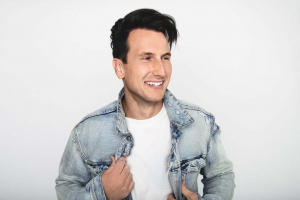 The PBR Bull Riders will hit the dirt in Clovis to open the rodeo on Thursday, April 25 followed by Country Music chart climber Russell Dickerson in concert.  One of country music's most talked-about new talents and the voice behind the smash single "Yours," a stunning ballad that's racked up over 33 million streams to date on Spotify, he's been on the Hot Country, Country Gold Playlists and more for over a year, since being aired to country radio in 2018.
Friday night, April 26 will open three days of PRCA Pro Rodeo action followed by country music fan favorite Aaron Watson in concert.  Watson continues to dominate as a true independent in the country music arena.   The 2017 album Vaquero launched into the Top 10 on the Billboard 200 Albums chart and at #2 on the Top Country Albums chart.  His tribute song to World Champion Bull Rider, Lane Frost entitled July in Cheyenne is sure to be a Clovis Rodeo fan favorite.  Lane Frost is the bull rider depicted in the centennial bronze statue at the front of the Clovis Rodeo grounds.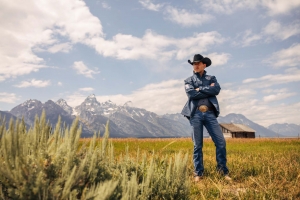 Two more days of Professional Rodeo action with some of the sport's top cowboys and cowgirls will follow along with the popular Clovis Rodeo parade on Saturday, April 27.


Clovis Rodeo Donates $12,000 to Valley Children's
Following Kids, Cowboys, & Clays Event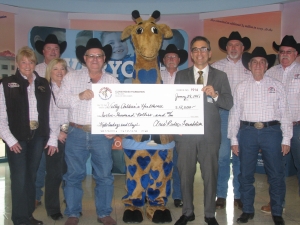 The Clovis Rodeo Association and Valley Children's Healthcare partnered in October 2018 to host the second annual Kids, Cowboys, & Clays fundraiser at Sun Mountain Gun Club in Coarsegold. The tournament clay shoot included an auction and dinner for guests as part of the daylong event.  Thanks to the event sponsors, participants and an incredible group of volunteers the event raised in total almost $24,000.  Proceeds benefit the Clovis Rodeo Foundation and Valley Children's Healthcare with their funding being used to support the greatest needs at the hospital.