Tickets on Sale Now!
109th Clovis Rodeo!  April 26 – 30, 2023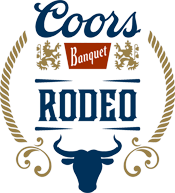 Tickets are on sale now, for the 109th Clovis Rodeo set to take place April 26-30, 2023.  Visit us here online by clicking the ticket above or the ticket office Friday, December 9 and Saturday, December 10 to get yours today!
Ticket prices range from $20.00 to $35.00.  There is no additional charge for concerts. Ticket buyers are encouraged to take advantage of a concert ticket package where with the purchase of any two concert night tickets you receive $5.00 off or buy all three concert night tickets and receive $10.00 off.  Concert acts will be announced in December 2022.  The ticket office at the rodeo grounds will be open for two-days only for fans wanting to buy in-person – visit the ticket office Friday, December 9 from 9 a.m. to 5 p.m. or Saturday, December 10 from 9 a.m. to 2 p.m.  After Saturday the ticket office will be closed until March of 2023.

2023 Rodeo Concert Line-up

Help us honor the 2023 Clovis Rodeo Grand Marshals Judy Hedrick and Susan Frantzich!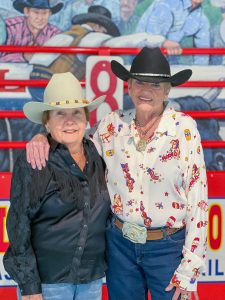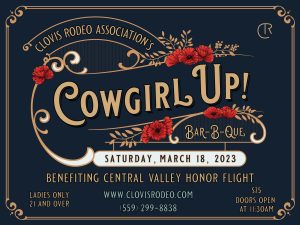 Please join us for the Cowgirl Up benefit Bar-B-Que luncheon on Saturday, March 18.  For the nonprofit Clovis Rodeo Association, giving back to the community is an important part of what we do. Clovis Rodeo wants to support Central Valley Honor Flight's efforts to recognize our American Veterans for their sacrifices and achievements. The Cowgirl Up event is our opportunity to raise funds for this great cause and have fun at the same time!
Thank you for your support cowgirls!  Tickets for the March 18 Cowgirl Up luncheon are now sold out!