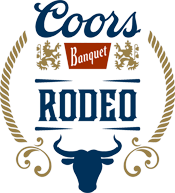 Thank you Clovis Rodeo Fans and Sponsors!
Thank you for making the 104th Clovis Rodeo a success.  Because of you we had – 460 Cowboys, 70 Cowgirls, 40 PBR Bull Riders, 50 Gold Card Team Ropers, 746 Animal Athletes, 40 Mutton Busters, 45,000+ Rodeo Fans, 2 Great Concerts, 115 Parade Entries, 667 Pints of Blood Donated, 8,400 lbs of Tri-Tip Served, 700+ Clovis Rodeo Volunteers, $250,000 Donated Back to the Community and $12,000,000 in Economic Impact!

Clovis Ranch Rodeo to take place Saturday, August 11
Watch cowboys and cowgirls compete in the ranching events they do every day on working cattle ranches throughout the nation.  This annual event puts teams of four riders and their horses through a variety of events where they display their all-around roping and riding skills.  Traditionally held during the month of April to celebrate the annual Clovis Rodeo, the event was rescheduled due to weather earlier this year.  The competition begins at about 10 a.m. in the main arena and  is free to the public.  Those Ranch Rodeo teams wishing to register should call the Clovis Rodeo office.
As an official Clovis Rodeo event all copyright and media restrictions apply.

Join us for the 105th Clovis Rodeo
April 25-28, 2019
"Early Bird" Ticket Window Opportunity Opens Monday, April 30 to Friday, May 4, 2018.  Purchase your 2019 tickets at the Rodeo Ticket Office at the Clovis Rodeo Grounds between 9am to 4pm or online at clovisrodeo.com.
After the "early bird" window closes at 4pm on Friday, May 4, 2018 tickets for the 105th Clovis Rodeo will not be available again until January 2019.


Earl Hall Named Grand Marshal of the 104th Clovis Rodeo
 The 104th Clovis Rodeo Grand Marshal, Earl Hall, is a familiar face around the sport of rodeo.  At eighteen he became a member of the Professional Rodeo Cowboys Association and has been involved in rodeo ever since.  A past board member, and long time supporter of the Clovis Rodeo, he continues to compete today in team roping events in the Gold Card 50-years plus category.
"We are honored to tip our hats to our friend and fellow cowboy Earl Hall," said Gary Bower President of the Clovis Rodeo Association.  "One of the most generous hearts you'll ever meet, Earl is always helping others and giving them a hand up so they can move forward.  He's a great team roper and believes in the sport of rodeo.  We appreciate the friendship and support he shows to the Clovis Rodeo that helps us continue to give back to our community."
Earl will be presented with the traditional cowboy hat and belt buckle during a reception in his honor the last week of April.  He will have the honor of leading the annual Clovis Rodeo parade through the streets of downtown Clovis on Saturday, April 28.  Fans can also watch our 104th Clovis Rodeo Grand Marshal compete in the Gold Card Team Roping competition on Sunday, April 29 at 9 a.m. in the arena.


Clovis Rodeo Donates More Than $8,000 to Valley Children's Following Inaugural Kids, Cowboys, & Clays Event  
 The Clovis Rodeo Association and Valley Children's Healthcare teamed up to host the inaugural Kids, Cowboys, & Clays fundraiser on October 28, 2017 at Sun Mountain Gun Club in Coarsegold. The tournament clay shoot included an auction and dinner for guests.  Thanks to the incredible efforts of the Clovis Rodeo Association's committee members and volunteers, the event was a huge success, with almost $18,000 raised.  Proceeds will be split by the two organizations.  Funds donated to Valley Children's will support the greatest needs at the hospital.
Clovis Rodeo Association and Valley Children's Healthcare have already begun planning the 2nd Annual Kids, Cowboys & Clays to be held October 27, 2018 at Sun Mountain Gun Club. For more information, please call 559-299-8838 or email clayshoot@clovisrodeo.com.

 AGCO Awards Clovis Rodeo A $35,000 Massey Ferguson Tractor for "Sowing Good Deeds" in their Community
The Clovis Rodeo took delivery of a new $35,000 Massey Ferguson Tractor on Friday, January 19.  Recognized nationally for "Sowing Good Deeds" in their community, the honor was announced during the third performance of the National Finals Rodeo in December.
"The Clovis Rodeo family is honored by this recognition, but I have to tell you, we give back to our community, as well as, put on a great rodeo every year because we love what we do.   We volunteer and support other nonprofits and charitable organizations in the region, because it is what we are about.  It doesn't matter whether you are a board member, volunteer or sponsor; we are a part of this rodeo family because we believe in giving back," said Gary Bower, Clovis Rodeo Association President.
In its first season the Hesston and Massey Ferguson Sowing Good Deeds initiative was created to share the stories of rodeo committees across the country who are doing good work in their communities.  As a proud sponsor of the Professional Rodeo Cowboy Association (PRCA), AGCO® Corporation through its brands Hesston and Massey Ferguson, recognizes that PRCA-sanctioned rodeos contribute significant support for local, regional and national charities and organizations. These charitable efforts by rodeo committees are making a positive impact on members of the various communities.
Look for the Clovis Rodeo's new Massey Ferguson Tractor working the dirt at the arena 104th Clovis Rodeo April 26-29.