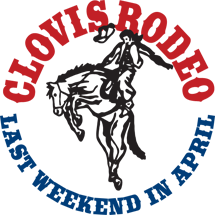 Join us for the 104th Clovis Rodeo April 26 – 29, 2018
Get ready to ride 'em in for the 104th Clovis Rodeo – Tickets On Sale NOW!
Tickets are available online now through the end of April.  Ticket prices range from $20.00 to $35.00. There is also a Thursday/Friday ticket package available for $60.
The Rodeo's ticket office at the rodeo grounds will open in March and remain open through April.

Chris Janson and Cam Set to Perform for the 104th Clovis Rodeo
The PBR Bull Riding Touring Pro Division will thunder into Clovis to open the rodeo on Thursday, April 26 followed by one of country music's chart climbing stars Chris Janson in concert.  Janson is sure to have fans rocking to his hits Buy Me A Boat and Fix a Drink and they kick-off their rodeo weekend.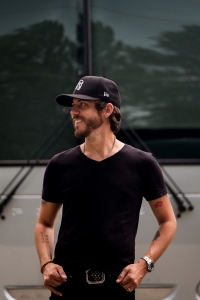 Friday night will open three days of PRCA Gold Tour Pro Rodeo action which will be followed by California native, Cam in concert.  New to the Nashville scene Cam began her career in country music as a songwriter and has seen her star begin to rise with hits such as Burning House and her latest release Diane.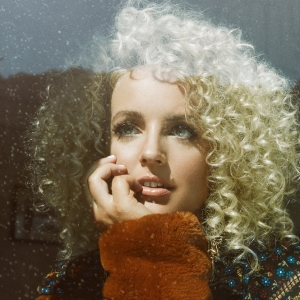 Two more days of PRCA Gold Tour Rodeo action will follow along with the popular Clovis Rodeo parade on Saturday, April 28.



Clovis Rodeo Now a PRCA Gold Tour ProRodeo Stop
The Clovis Rodeo joined the elite Wrangler Gold Tour in 2016 for its 102nd year; becoming one of only seven in the world where added money, and stock from the top contractors in the industry, attract the sports best competitors.
In an effort to keep Clovis Rodeo one of the premier professional rodeos in the world today, the board of directors increased the prize money beginning in 2016 to $20,000 per event ($40,000 in team roping) to continue to attract the top competitors in the world.  The substantial amount of added money to the rodeo combined with stock from the top contractors in the industry, assures fans they will see the best of the best in competition.
Clovis Rodeo Arena Director, Vince Genco said fans will see, "National Finals Rodeo quality competition right here in their own backyard."